7 min read
Moderate Tory MPs have served Boris Johnson a clear warning that his leadership is still in a precarious state, following recent claims from allies that the worst of the 'partygate' storm was over.
Growing dissatisfaction with the Prime Minister among this significant cohort of MPs has contributed to another torrid week for Johnson, who is struggling to get his leadership back on track. 
In the space of just a few hours on Thursday, he dramatically lost four senior Downing Street figures including head of policy Munira Mirza, a close ally who he once described as among the five most influential women in his life. Aaron Bell, a pro-Leave Tory who backed Johnson for the leadership in 2019 announced he had submitted a letter of no confidence in the prime minister on Friday afternoon. 
This latest tumult in Number 10 means Johnson is finishing the week in which he'd hoped to bounce back from recent scandal in a highly vulnerable position.
"There are lots of MPs, me included, with a pen and paper ready on their desk, who are going to use this weekend to decide what to do," said one MP in the moderate wing of the party, suggesting that the 54 letter threshold being hit imminently remains a distinct threat to the Prime Minister.
Tory moderates who PoliticsHome spoke to heading into the weekend insisted that they were not involved in a coordinated effort in deciding the future of Johnson's leadership.
"There's no group think on this," one said. "It's a personal decision based on reflection and judgement. We are not sat in a group saying we need to get ten letters in, or whatever. There's no TRG (Tory Reform Group) or One Nation whip as much as there isn't an ERG (European Research Group) or CRG (Covid Research Group) whip." The One Nation caucus and Tory Reform Group are loosely-organised bodies of moderate Conservative MPs.
However, the challenge posed to Johnson this week by figures from the wing of the party made up of those groups was the clearest sign yet that anger with the Prime Minister is now spread across parliamentary Conservatives.
"That is what really ought to be more worrying for the PM," another moderate Tory said, "as it's more difficult for him to know how and when this is going to come to a head for him".
Moves within the Conservative party to force a vote of confidence in the under-siege Prime Minister were initially associated with 2019ers – Tory MPs elected at the last general election – dubbed "pork pie plotters" for discussions they have had about ousting Johnson.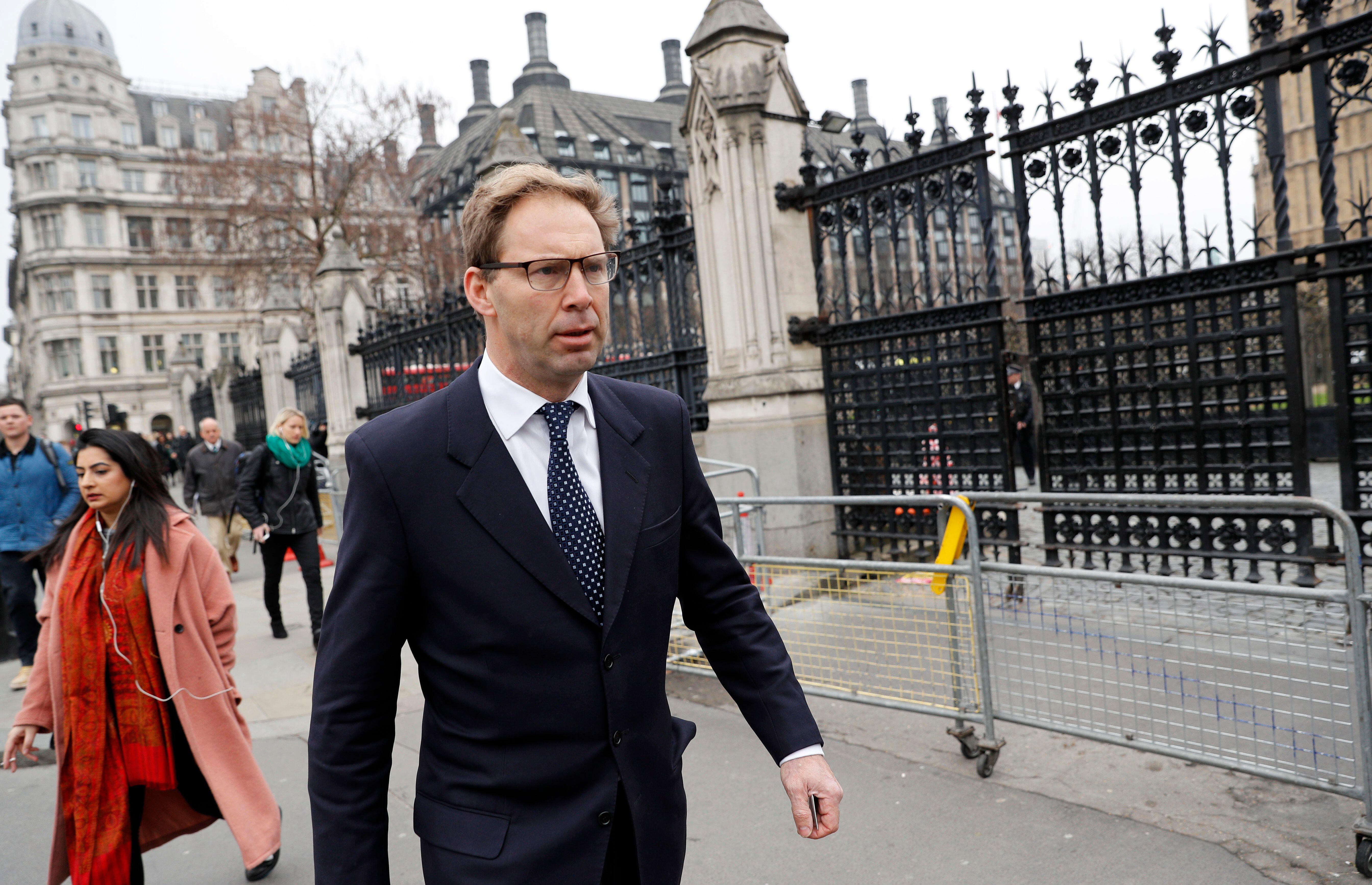 But when former Brexit Secetary David Davis, an MP elected 35 years ago, made a spectacular intervention in the Commons last month, imploring his former fellow Leave campaigner to "in the name of God, go," it was clear that the pool of Johnson's detractors had widened.
Davis' intervention indicated that anger with Johnson over his handling of Downing Street parties held during lockdown, which the Met police are now investigating, was not just confined to a clique of newbies who the Prime Minister's allies have tried to dismiss as inexperienced and naive.
This week Westminster saw a number of self-styled moderate Conservative MPs – a group of Tories comprised of former ministers, veteran parliamentarians, and figures excluded from the Johnson project – put their heads above the parapet to publicly rebuke their leader.
Three of them – Tobias Ellwood, Anthony Magnall, and Gary Streeter – went as far as publicly declaring they had submitted letters of no confidence. Ellwood, a military veteran and defence minister, dropped his bombshell on Wednesday morning as the government was preparing to present its landmark levelling-up white paper. 
Andrew Mitchell MP, the former secretary of the One Nation group, followed his close friend Davis and used a House of Commons question to tell Johnson he no longer had his support.
Others like Simon Hoare, Julian Smith and Stephen Hammond have criticised the tone of the Prime Minister's performance in the House of Commons on Monday, where he was responding to a heavily redacted update to Sue Gray's investigation into parties held in Downing Street during lockdown. While he offered some regret at the overall situation, he avoided explicitly accepting responsibility. A Metropolitan police inquiry into the allegations is ongoing. 
But it was Johnson's false claim that Labour leader Keir Starmer failed to prosecute serial paedophile Jimmy Savile while he was head of the Crown Prosecution Service, which the Prime Minister has since rowed back on, that has sparked particular fury.
Hoare, the Conservative MP for North Dorset, said he and many other Tories found the remark "distasteful, unwarranted, and uncomfortable".
"It was tasteless and inappropriate and there was an insensitivity to it given the magnitude of Savile's offences," he told PoliticsHome.
Hoare was scathing about Johnson's typically bombastic performance at the despatch box, in which the Prime Minister also bizarrely accused the Labour frontbench of taking drugs.
"The tone of Monday should have been top to bottom one of apologetic contrition, a meaningful apology and a desire to indicate a 'we get it' approach," he said.
"But a change of tone and direction is not well served if after delivering the agreed form of words you then come out swinging and punching and on the attack."
A former Cabinet minister said the Savile quip was "populist crap" which insulted traditional Tory values, while another moderate Conservative MP said it was an odd line of attack given it suggested that the head of an organisation – like Downing Street, for example – should carry the can on its behalf.
"The illogicality of the position doesn't seem to have been grasped, as it takes you to a pretty difficult place if you're the Prime Minister at the moment," they said.
PoliticsHome understands that Downing Street had discussed using the Savile line against Starmer but decided against it, only for Johnson to deploy it in the House of Commons on Monday anyway.
In an enormous blow to his wavering leadership, the gamble ended up costing him one of his closest and most senior allies: Munira Mirza resigned as Downing Street head of policy due to the Prime Minister's refusal to apologise for the line, The Spectator revealed on Thursday.
"I believe it was wrong for you to imply this week that Keir Starmer was personally responsible for allowing Jimmy Savile to escape justice," she wrote in her resignation letter to Johnson. 
"There was no fair or reasonable basis for that assertion.
"This was not the usual cut and thrust of politics; it was an inappropriate and partisan reference to a horrendous case of child sex abuse. You tried to clarify your position today but, despite my urging, you did not apologise for the misleading impression you gave."
Not all Conservative MPs were outraged by the Savile attack, however. Tory MPs say there is a "divide" within the parliamentary party over whether Johnson was right to use it. Moderates vehemently opposed to it.
"There are colleagues in the tea rooms saying Savile is what people are talking about on the doorsteps, but I just don't buy it," a One Nation MP told PoliticsHome. "There won't be a single person who was planning to vote Labour but changes their mind because Starmer was in charge of the CPS when it was decided that Savile wouldn't be charged".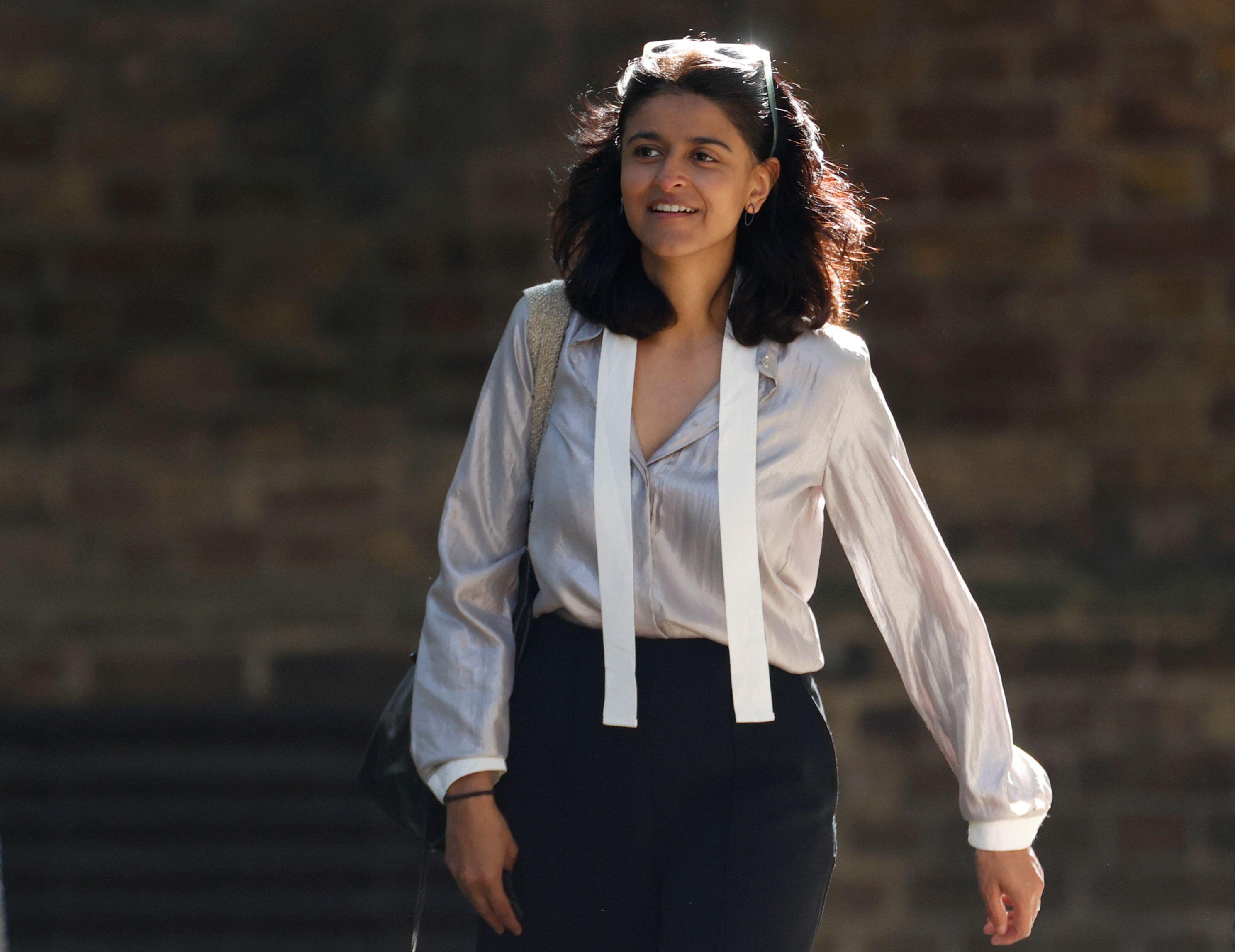 Johnson loyalists sought to play down the significance of this week's interventions against him.
One senior Tory MP said Mitchell's House of Commons bombshell was "very unsurprising" and compared Theresa May's bruising question to the Prime Minister, in which she questioned her successor's integrity over his involvement in 'partygate', to "the Pope announcing he is embracing the Roman Catholic Church".
But it is evident that the Prime Minister's 'partygate' problems aren't going anywhere soon — rather, they might be getting worse.
Summarising the state of affairs facing the party, a moderate Tory told PoliticsHome: "Anyone who thought this was a storm in a teacup that would blow over in a few days was just totally wrong. This has the feel of an event like the poll tax. It is sticking.
"And we are not just talking about Guardian-reading vegetarians in Hampstead who have no love for the Tory party. This is affecting brand Tory. It's impacting the morale of associations: volunteers and activists in places where local elections are taking place in May are proving reluctant to go out campaigning due to the reaction on the doorstep.
"We are giving the impression of a party that feels entitled, like it has a right to rule, and do what the hell it likes, how it likes, and when it likes."
PoliticsHome Newsletters
PoliticsHome provides the most comprehensive coverage of UK politics anywhere on the web, offering high quality original reporting and analysis: Subscribe