3 min read
Tory whips will not investigate claims that MP Christian Wakeford was threatened over funding for a school in his constituency unless evidence of the allegation is provided.
The government's 17-strong whipping team are understood to be at a loss over the claims made by the MP, who defected to the Labour party in a shock move on Wednesday.
As of Friday morning, the whips office is not believed to have received evidence to substantiate Wakeford's claims to BBC North West Tonight that he was told he would not get money for a high school in Radcliffe in his constituency if he did not vote a particular way.
"This is a town that's not had a high school for the best part of 10 years," he said. "How would you feel when holding back regeneration of a town for a vote, it didn't sit comfortably.
Concerns about the government whipping operations were thrown into sharp focus on Thursday when Conservative MP and select committee chair William Wragg accused Number 10 of "blackmail" and said that some backbenchers had been told they would have their funding for their constituencies pulled if they did not support the Prime Minister.
It is understood the whips office is ready to investigate Wakeford's allegation, but so far has not been presented with a timeline of events, information about specifically which vote Wakeford was referring to, or who made the alleged threat.
Wakeford is understood to have been approached by several different whips during his time as a Conservative MP.
A Downing Street spokesperson has said they are "not aware of any evidence" supporting the allegations. "If there is any evidence to support these claims we would look at it very carefully," they added.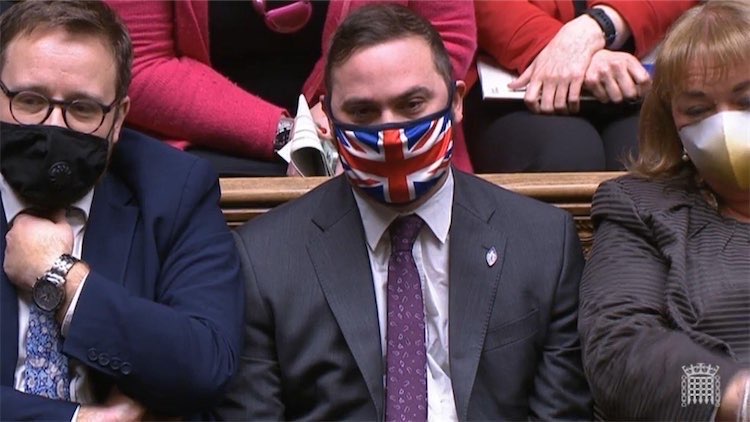 A Labour source has suggested the claim could relate to a vote on the deeply controversial free school meals issue that has blighted the Tory party throughout the pandemic. The Conservatives ended up clashing with Premier League footballer and free school meal campaigner Marcus Rashford over extending the meals over the school holidays. While Labour were unsuccessful in getting an extension free school meals until Easter 2021 through the Commons, Wakeford did not join his Tory colleagues in voting against it, but instead abstained on the vote.
In a highly unusual move, Wakeford crossed the floor of the Commons to defect to the Labour Party shortly before Prime Minister's Questions on Wednesday. The MP, elected in 2019 and a member of the Tory party for 20 years, has been troubled by several government policy areas, including ending the Universal Credit uplift.
It has also emerged that there may be recordings of chief whip Mark Spencer as well as text messages sent to MPs who are believed to have been planning to put in letters of no confidence over the string of alleged parties in Downing Street and the Prime Minister's response.
The Prime Minister's deputy spokesperson did not respond to what they described as "speculation".
The spokesperson said that "government funding is allocated with due process and in line with established criterias for different departments" when asked specifically about Wakeford's school funding allegation.
This morning business secretary Kwasi Kwarteng told the Radio 4 Today programme that he was sure Wakeford's allegation about school funding would be investigated, though he believed it was unlikely to be true.
"After 12 years as an MP I've never heard anything like this. The whips don't have authority to spend money in local communities," he said.
PoliticsHome contacted Christian Wakeford for comment.
PoliticsHome Newsletters
PoliticsHome provides the most comprehensive coverage of UK politics anywhere on the web, offering high quality original reporting and analysis: Subscribe