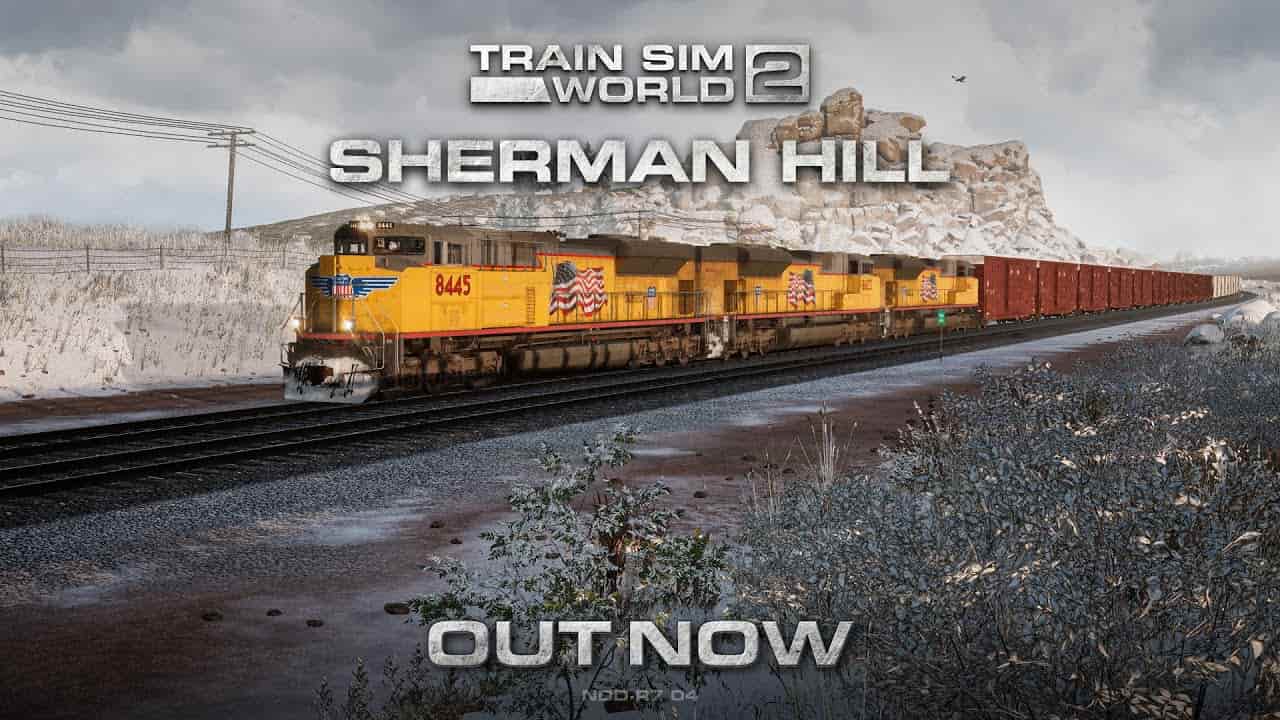 Dovetail Games has announced that the Train Sim World 2 Sherman Hill expansion will offer players the chance to explore the historical route between Cheyenne and Laramie, in Wyoming, North America.
Sherman Hill was established in the late 1860s to act as a key link in American's Transcontinental Railroad, and today still stands as one of the country's "most dynamic and bustling routes for rail tonnage moving across the U.S.'
The Train Sim World 2 Sherman Hill route is anchored by two of America's most renowned railroad cities – Cheyenne and Laramie, Wyoming. Cheyenne is home to a classic and magnificent Union Pacific depot, UP's famed shops which are home to its heritage steam fleet, a sprawling yard, and nearby industries. Laramie is likewise a hotspot of Union Pacific main line, yard, and lineside railroading action.
Players will be able to hop on board the advanced 4,300-horsepower six-axle SD70ACe as an engineer and take command of lash-ups, which generates tens-of-thousands of horsepower.
Related Content – Sony PS5 Complete Guide – A Total Resource On PlayStation 5
The Train Sim World 2 new Union Pacific Sherman Hill route is now available to download for PS4, PS5, PC, Xbox Series X/S, and Xbox One.
Train Sim World 2 was released in August 2020.