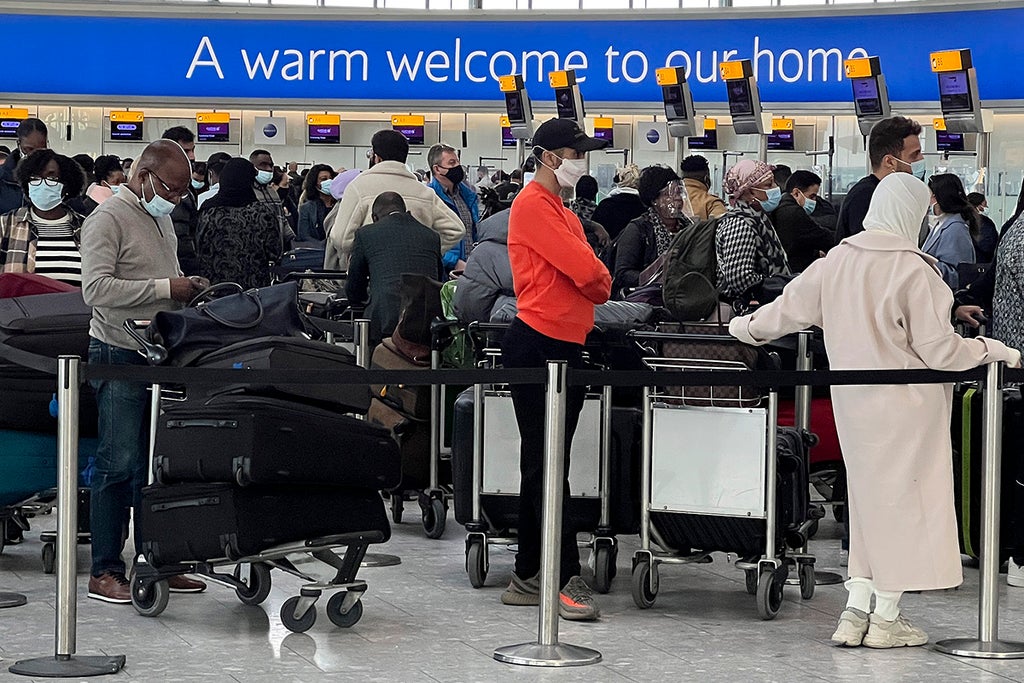 Travel bans and pre-departure tests will do nothing to stop the spread of omicron to the UK, according to a leading scientist from South Africa, where the new variant of coronavirus was first detected.
And a member of the government's Sage scientific advisory board said that measures announced on Saturday by Sajid Javid were "shutting the stable door after the horse has bolted".
Community transmission is already under way in the UK and can be expected to "drive the next wave" and see cases rise from hundreds to thousands, regardless of travel restrictions, said epidemiologist Prof Mark Woolhouse of the University of Edinburgh.
The director of the Africa Health Research Institute, Prof Willem Hanekom, told BBC1's Andrew Marr Show that he was "completely aligned" with the view of many South Africans that the rest of the world was panicking unnecessarily about the emergence of the omicron variant, which is believed to be more contagious that previous strains of Covid-19.
And he said: "The travel bans are doing are going to do very, very little to stop the spread of omicron. In fact, our experience is exactly the opposite. They're not going to do anything to stop the spread of omicron.


UK news in pictures
Show all 50
"But in a country like South Africa, which is a middle-income country, the amount that we are losing economically from travel bans is just astronomical and we really cannot afford that."
Prof Hanekom said that controls on travel should not be the priority for UK authorities in dealing with the new variant.
"This is not really where the focus should be to ultimately control the epidemic within the UK," he said. "I don't want to speak for the UK, but I think that other measures may have to be put into place if you want to control omicron in your country."
Asked whether the health secretary was right to require all travellers aged 12 or over to take a PCR or lateral flow test before coming to the UK from any country in the world, Prof Woolhouse told Marr: "I think that may be a case of shutting the stable door after the horse has bolted.
"If omicron is here in the UK – and it certainly is – and if there's community transmission in the UK – and it certainly looks that way – then it's that community transmission that will drive the next wave.
"The cases that are being imported are important. We want to detect those and isolate any positive cases that we find, as we would for any case anywhere.
"But I think it's too late to make a material difference to the course of the omicron wave, if we're going to have one.