June 16, 2021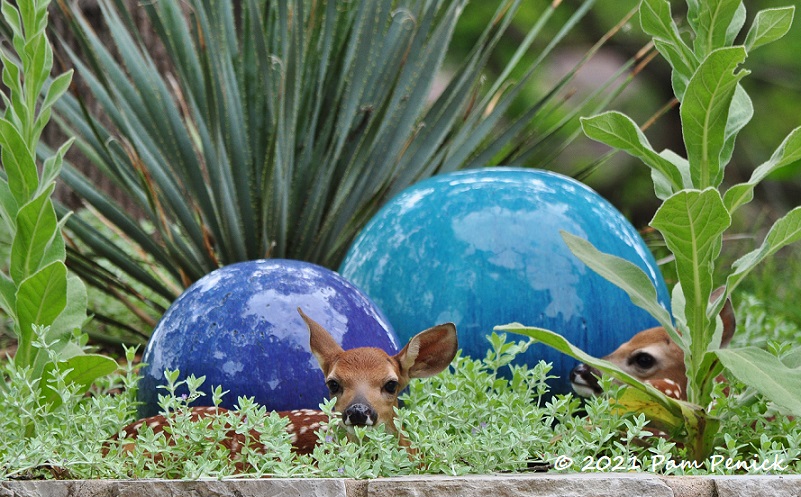 Opening the front door, I spotted four oversized ears and two white-spotted bodies — twin fawns hidden by their mother in the raised bed by the driveway. Framed against shiny, blue ceramic balls, they made an irresistible photo op.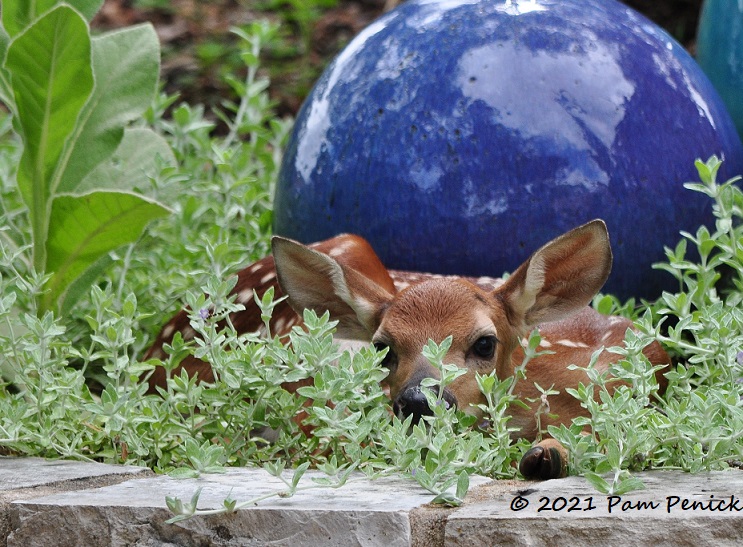 I quietly staked out a spot on the far side of the driveway so I wouldn't frighten them off, sat down, and waited until they were curious enough to raise their heads. Look at that sweet little hoof propped on the wall!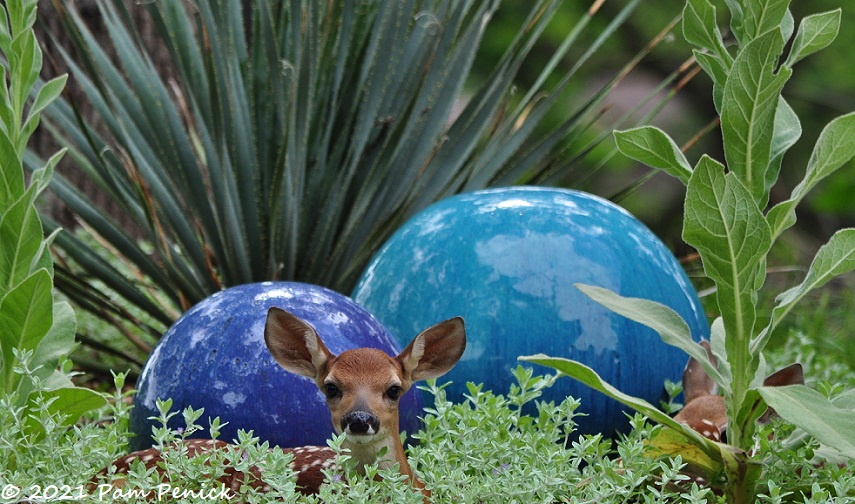 The one on the left was bolder, raising his head to stare at me while I took photos. The other risked just one glance my way.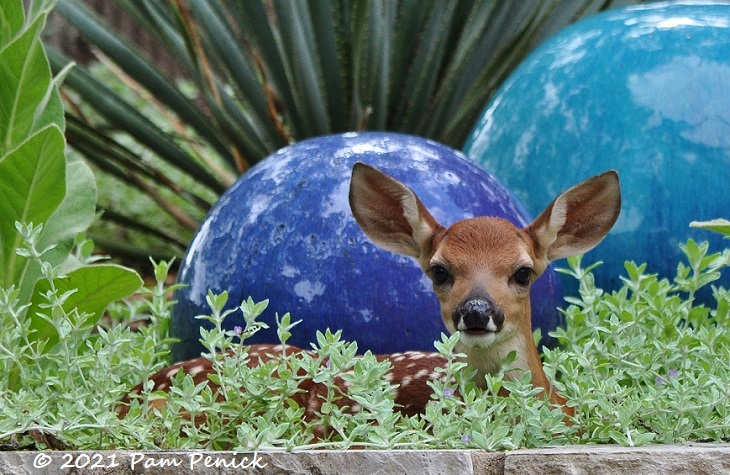 Sweet Bambi in a soft bed of woolly stemodia and mullein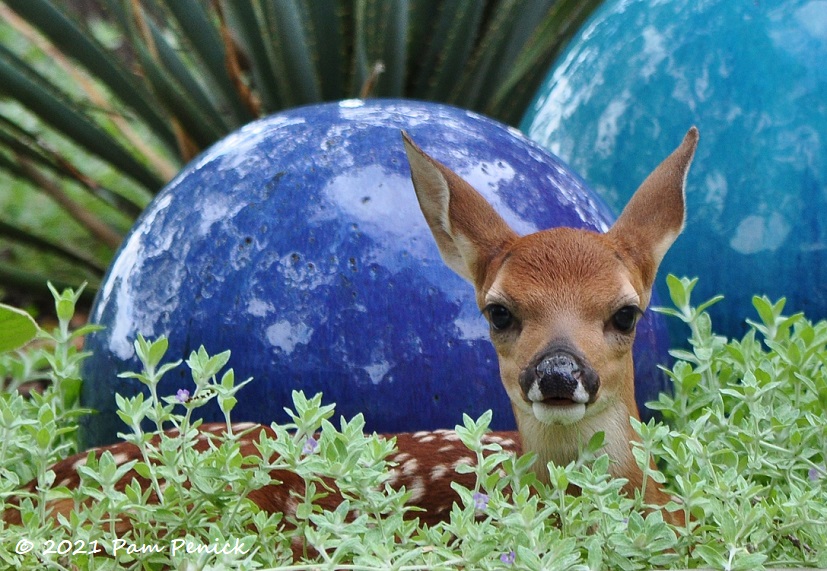 Why must they grow up into living hedge clippers?
I welcome your comments; please scroll to the end of this post to leave one. If you're reading this in a subscription email, click here to visit Digging and find the comment box at the end of each post.
_______________________
Digging Deeper: News and Upcoming Events
Join the mailing list for Garden Spark! Hungry to learn about garden design from the experts? I'm hosting a series of talks by inspiring garden designers, landscape architects, and authors a few times a year in Austin. Talks will resume this fall. These are limited-attendance events that sell out quickly, so join the Garden Spark email list to be notified in advance. Simply click this link and ask to be added.
All material © 2021 by Pam Penick for Digging. Unauthorized reproduction prohibited.