Tyler Herro had a fantastic game against the Boston Celtics in Game 4. Herro had a 37-point outing, willing the Heat to a crucial victory. He has been important for the team all Playoffs, being a crucial offensive spark plug for the Heat. He has already broken playoff records for a rookie, but there is one achievement that he has gotten in this series that no one can replicate.
Tyler Herro is the first player born in the 2000s to play in the conference finals 🤯 pic.twitter.com/Q7DMU6xSBo

— Bleacher Report (@BleacherReport) September 24, 2020
Herro is the first player born in the 2000s to play in the Conference Finals. This is an accomplishment that no one can take away from him, considering how he is not just a role-player, but is having significant production. His teammate, Udonis Haslem, was playing college basketball a year before he was born.
Tyler Herro: The X-Factor for Miami's titles hopes?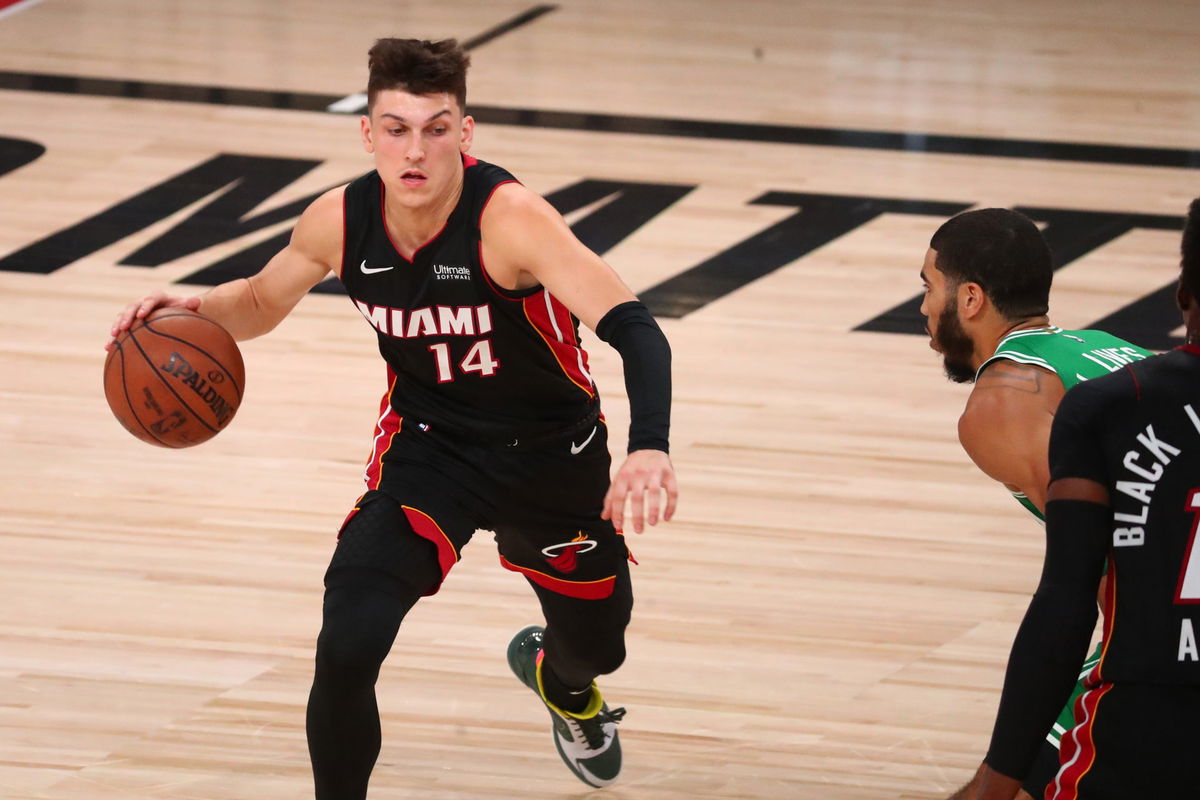 Tyler Herro has exploded for the Miami Heat. He was the thirteenth overall pick in the 2019 Draft and was expected to be a one-dimensional shooter. He had a strong rookie campaign, averaging 13.5 points for the Heat. However, his production has increased to 16.5 points in the post-season. He has broken the 20-point barrier against Boston, averaging 20.5 points in the Conference Finals.
Herro's offensive arsenal makes him the perfect spark-plug for any team. He oozes confidence and can get buckets on his own when a team needs it. He has faced rookie pains of trying to score efficiently. However, the veterans in Miami and coach Erik Spoelstra gave him the ultimate green light.
He can shoot whenever he wants, and if he is being passive, you can expect Jimmy Butler to give him some on-court motivation.
Herro has integrated himself perfectly into Heat culture. It is evident in how the team treats him and how he steps up in big moments. His game four performance should be the first of many massive games from Herro in his young career. After all, he is the youngest player to ever play this deep in the Playoffs.