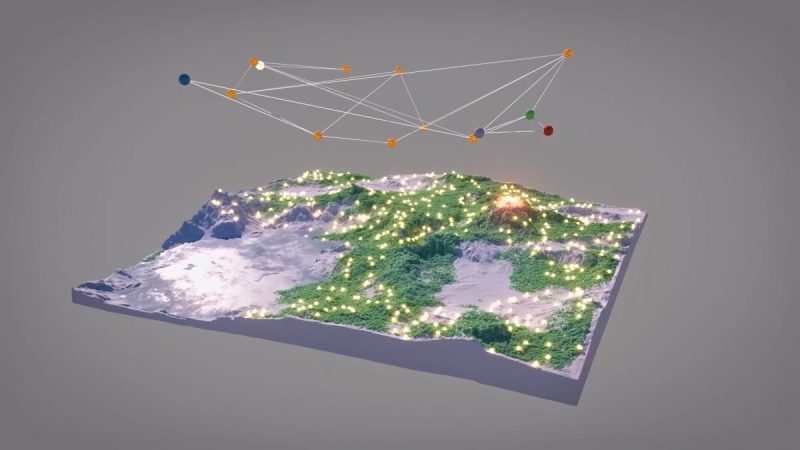 Cloud technology is something that continues to be a clear part of our future, in part due to how the world's tech giants keep finding new ways to utilize it.
Ubisoft is the latest to step into the world of cloud technology in a big way, with Ubisoft Scaler, a new form of cloud computing technology that, according to Ubisoft, "Introduces more freedom for developer and greater possibilities for players."
You can check out the introduction video Ubisoft put together for the product, here, which was posted on Twitter following the official announcement of Ubisoft Scaler during GDC.
A report from website VGC includes part of the presentation given by Ubisoft Scaler's product director, Per-Olof Romell, in which he further explains Scaler.
"Ubisoft Scaler is a piece of foundational technology that enables Ubisoft titles to utilize the power of the cloud. In essence what it also is, is a really huge shift of mindset.
Try to look 10 years into the future and imagine what games should be, could be, and what you could expect out of games and how you make them. "
Scaler isn't a new kind of game engine, or game streaming, two things that Romell is clear on. Instead it sounds more like something meant to work alongside game engines.
Essentially, it sounds like Scaler is meant to streamline development to be more efficient, while also allowing developers to expand games through the cloud, to create games that would be otherwise impossible, due to the hardware limitations of a console or PC.
"That limitation has always been there for as long as we've made games", said Romell. "In actuality, what we've been really good at is hiding those limitations and working around limitations, that's sort of our expertise actually.
Now, what Scaler actually enables us to do is to totally remove those limitations rather than pushing the boundaries of them."
Ubisoft's language also reads clearly that this will be a technology used for Ubisoft games, but if the idea of Scaler is to truly push games forward in terms of what is possible, other publishers/developers could look at Scaler with a more acute interest.
But Scaler also has to be proven first, and as it has just been revealed, it might be some time before that.
At the very least though, it sounds like Scaler will help Ubisoft create even larger open-worlds to fill map revealing watchtowers with.
"You can also create world simulations on a scale and complexity we've never seen as well. And you can top that up with one of the pillars of what Ubisoft is really good at, building worlds.
We can now build even bigger worlds for players to play in."
Just think of all those bundles of hay scattered across a giant, planet sized world, waiting to catch your fall.