4 min read
The British government has announced it is sending an additional 1,000 ventilators to India as the country continues to be ravaged by a new wave of coronavirus.
The shipment comes on top of a previous supply of 200 ventilators, 495 oxygen concentrators and 3 oxygen generation units the UK announced it was shipping over to help deal with the crisis in Indian hospitals.
It comes after it recorded its highest ever single day death toll from Covid-19 on Saturday, as well as more than 400,000 new cases amid a chronic shortage of beds and medical oxygen.
On top of government help, the past week has seen the British people come to the aid of India, in what its prime minister Narendra Modi has called the "living bridge" between the countries.
The British Asian Trust's "Oxygen for India" emergency appeal has raised more than £1.5million, while Virgin Atlantic has partnered with aid organisations to provide free cargo space on flights to get the equipment over.
The support mirrors the help India has provided to the UK during the pandemic, providing millions of pieces of PPE and paracetamol last year, as well as manufacturing the supply of the Oxford/AstraZeneca vaccine at the Serum Institute.
As well as the surplus ventilators Chief Medical Officer Professor Chris Whitty and Chief Scientific Adviser Sir Patrick Vallance are providing advice to the Indian healthcare system, and NHS England is establishing a clinical advisory group led by Chief People Officer Prerana Issar to support India's Covid response.
And on Tuesday Boris Johnson will hold a virtual meeting with Modi, where among other areas of cooperation they will discuss how the countries can keep fighting the coronavirus pandemic.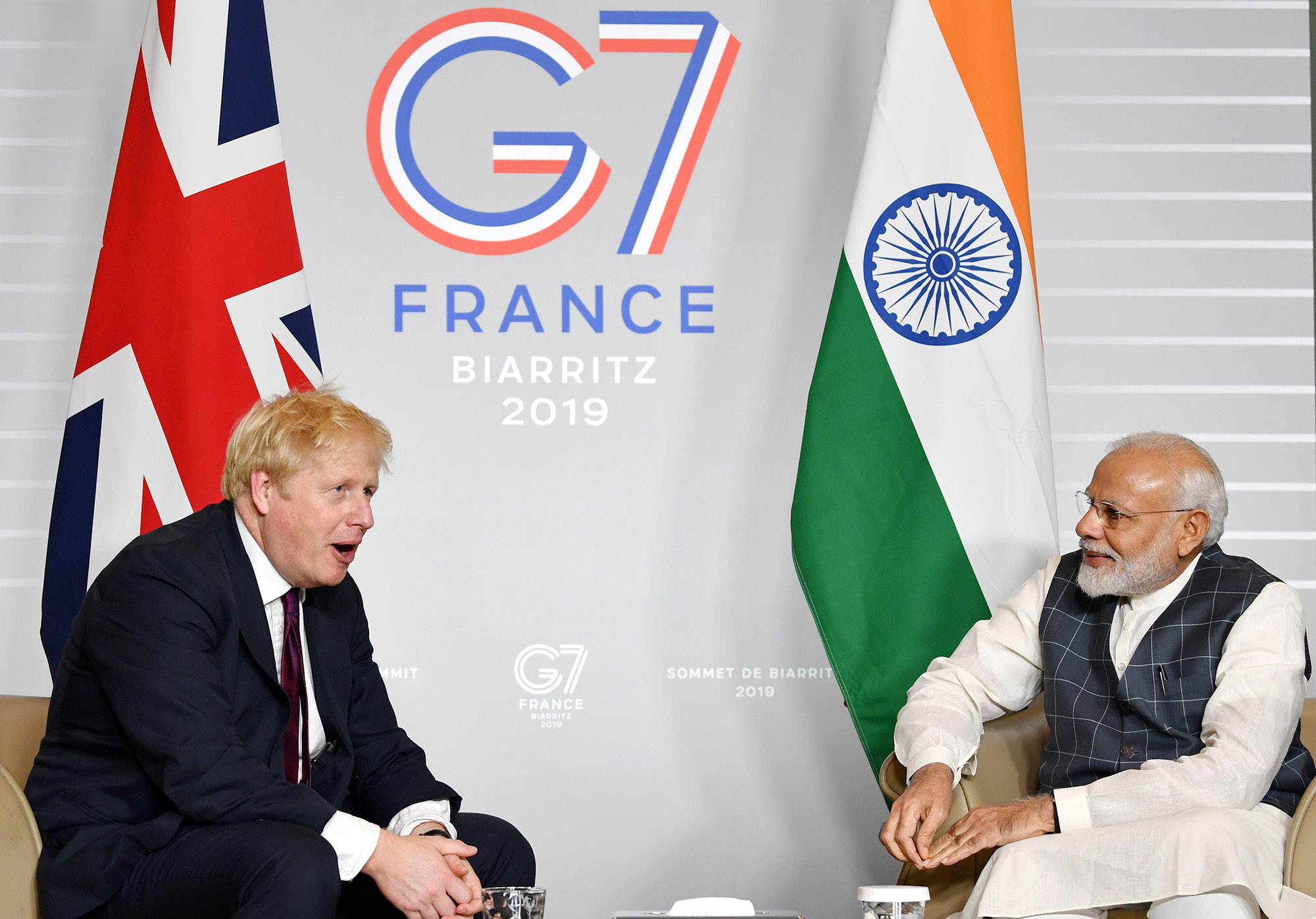 The PM said: "The terrible images we have seen in India in recent weeks are all the more powerful because of the close and enduring connection between the people of the UK and India.
"I am deeply moved by the surge of support the British people have provided to the people of India and am pleased the UK Government has been able to play our part in providing life-saving assistance.
"The UK will always be there for India in its time of need."
Earlier Labour's shadow foreign secretary Lisa Nandy said we "can and should do more" to help India, telling Sky News: "The UK has sent two small shipments of assistance to India.
"But don't forget it was India that stepped up for us when almost almost a year ago today we were in real dire straights, struggling to contain the impact of the pandemic, the Prime Minister had just left hospital, we were woefully unprepared and we had to appeal to the rest of the world for help, and India stepped forward.
"There are long and deep ties between us and India, which mean that we should step up and provide more equipment, more support."
The foreign secretary Dominic Raab said the UK would "look very carefully" at any request for vaccines from India ahead of a meeting with his counterpart Subrahmanyam Jaishankar on Monday at a summit with G7 foreign ministers.
Nandy said Britain should aim to send jabs to India "as soon as possible", but the UK programme should not be paused to do so.
"This is a question that is really personal to me," she told the BBC. "I just found out last night that a close family member in India is in hospital with Covid and I've got family members here in the UK who are deeply affected by Covid as well."
An order of five million AstraZeneca doses has been stalled in India over a need for re-testing and there are suggestions the government may allow them to stay in the country and be used there.
Professor Peter Openshaw, a government scientific advisor who sits on the NERVTAG group, said that would be a "very reasonable arrangement".
But he added: "It's a matter of balancing what we have available to our own population and what we can distribute equitably around the world through these well-organised systems that are in place."