8 min read
Exclusive: Local leaders have issued an urgent call to government to provide further support for Ukrainian refugees living in the UK as early arrivals near the end of the six month period in which their hosts were required to support them under the government's Homes for Ukraine scheme.
Three Conservative leaders in councils with some of the highest number of Ukrainian arrivals have expressed their growing concerns over how they will support families to set themselves up independently in the coming months. There is particular concern that those in low-paid jobs will not be able to afford to rent in the private sector, while long waiting lists for social housing will make cheaper accommodation inaccessible.
Under the government's flagship Homes for Ukraine scheme, UK hosts are required to commit to providing accommodation for a minimum six month period, and receive a £350-per-month payment to help cover any additional costs.
While many hosts have promised to continue offering a home to Ukrainian refugees beyond the six months required by the scheme, some have said they would not be able to afford the increase to household bills without the government payment. Others point to a change in family circumstances, such as moving to another home, as the reason they won't be able to offer accomodation to refugees beyond the initial six months.
Councillor Richard Clewer, the leader of Wiltshire council, said local government staff are "painfully aware" of the issues Ukrainians will now face as the six month deadline approaches for many.
"It will not be a single event but will run over several months, as the refugees arrived over several months," he said.
"We have asked the government for assistance, both in looking for other potential sponsors in the same area who were not able to set themselves up with a Ukrainian family, but are still willing to help."
Clewer said there were particular concerns about the disruption to refugee families who have already settled in a community, if they are required to move elsewhere in the UK to find jobs and affordable homes.
"Many of our Ukrainian families are staying in relatively rural areas and whilst we have been able to find school places for almost everyone now, if they end up moving in a few months that will disrupt schooling as we are unlikely to be able to find local accomodation in those areas," he explained.
He added that he feared there could be a backlash against refugees if they were given priority access to council housing over people who have already spent a long time on waiting lists, which can stretch into years for some applicants.
"I am extremely concerned that the good will we have seen towards refugees, something I hugely applaud, will turn to anger in some areas if they are seen to be being allocated Council and Housing Association housing stock ahead of people who have lived in Wiltshire for much longer and also need housing."
He said that while there was a need to be "realistic" about the extent of further government support, at the very least assistance with re-matching and supporting refugees into the private rented sector was necessary.
Linda, from Gloucestershire, who has been hosting a young Ukrainian mother and her five-year-old son since May, told PoliticsHome she had been left with "gnawing anxiety" over the future of her guests.
"We had never planned to put a time limit on it, but we need to move closer to support my sister who has very recently been diagnosed with cancer and needs a lot of care," she said.
"It'll probably be a few months [until we move] but I don't know if we will have found them an alternative by then because she's not earning enough to rent and the wait for council housing is really long – sometimes years, I think."
Linda, who preferred not to give her last name, said that despite multiple attempts to contact private landlords, and even offering to act as a guarantor on the lease, that many were resistant to accept refugee families.
"The rental prices are sky high, and because these families have only been here for a few months and surviving on benefits they don't have any credit history or money for a deposit," she said.
Another sponsor from Devon who preferred not to give their name, and is hosting a 20-year-old refugee said she had committed to letting them stay for a full year, but was already concerned their low paid seasonal job would make private renting impossible.
"With bills increasing, and unaffordable rents they simply could not afford to go it alone in a flat," they said.
"We are caught in a moral morass and it feels that the plan for the future was one nobody even began to think about when the offer of Homes for Ukraine went out.
"[The government are] totally unprepared for the inevitable need for hosts to claim their homes and lives back."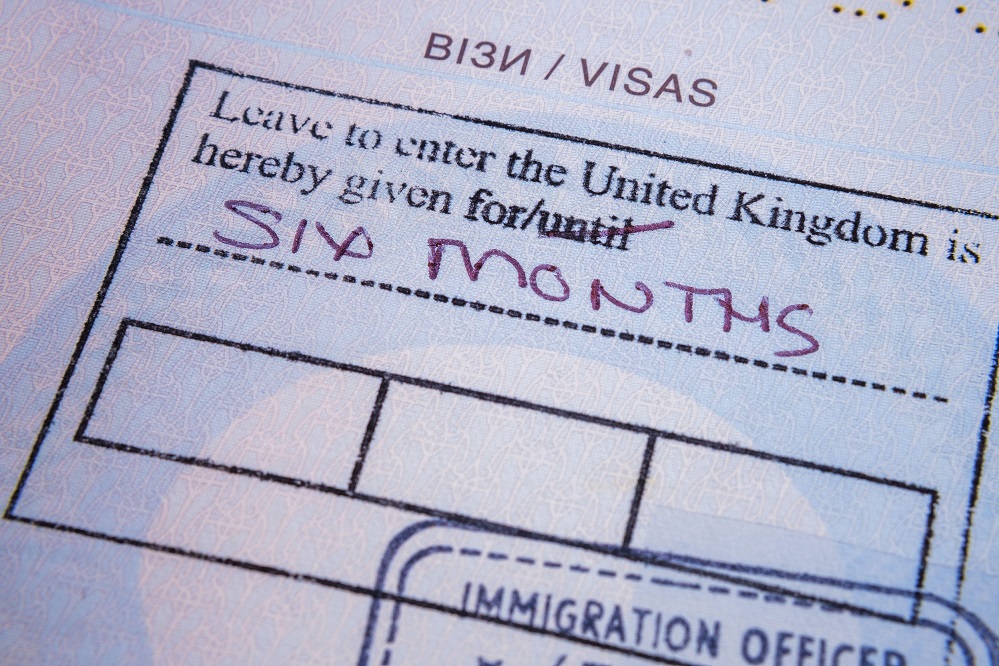 Martin Tett, the Conservative leader of Buckinghamshire Council, said they had already started preparation work to help the over 1,200 Ukrainian refugees who had already arrived in the area.
"We currently have 673 sponsors and many have already said they will be keen to support beyond the minimum six months," he told PoliticsHome.
"However, we are concerned about what will happen post six-months as we know the importance of having continuity for children settled in schools, those guests who have found jobs and the connections they now have to local communities."
He said the council had already been in contact with the government to provide further support to stop any families being left homeless.
"We also face the challenge of a large number of people already on our housing register, the high cost of renting property, and the rise in the cost of living for everyone.
"What we want to avoid is anyone becoming homeless which would not only be costly to the Council but would be incredibly stressful to our guests who will be needing a housing solution as early as September."
He added: "We have been talking with [government] as we know we have a small number of guests who will be needing a housing solution as early as September.
"It is going to need all tiers of government, as well as private and social landlords, working together to find a range of options that we can use now and to help vulnerable households in the future."
Other councils, including Devon County Council, said they were already having conversations with other potential sponsors to provide accommodation for those unable to stay with their original hosts.
Conservative leader of the Devon council John Hart added they were also exploring possible financial support to help refugees enter the private rented sector, including paying for deposits or topping up rents, but said any plans would "require further clarification on funding from Government".
He added: "Devon County Council and our wider partners are needing to balance these arrangements against pressures relating to wider resettlement, particularly from Afghan families in bridging accommodation as well as the wider population, for whom access to affordable accomodation is a huge challenge."
Councils are already under pressure to find additional housing after refugee minister Lord Harrington asked them to take further steps to find permanent homes for the over 10,000 Afghan refugees who arrived in the UK last year after the government fell to the Taliban. Many have been in bridging accommodation, including hotels and hostels, for a long period.
While re-matching refugees with a new family is one of the options being considered by councils, the pool of available UK hosts was plummeting. Several matching groups have told PoliticsHome that they have stopped accepting requests to be matched with hosts from Ukrainian refugees because there is no accommodation left.
The Local Government Association said the reduction meant there was now an "urgent need" to provide additional support to prevent relationship breakdowns which could add to pressures on the scheme, saying many sponsors were already expressing a wish to "get their lives back" or reporting issues with "navigating difficult conversations around moving on".
An LGA spokesperson told PoliticsHome: "Councils, sponsors and Ukrainian guests all need to know what the options are at the end of the six month period so they can start planning now.
"There is a significant risk that – even if rematching is available – many Ukrainian families may need to present as homeless because of a lack of sponsors or other options."
A government spokesperson said: "Sponsors are the backbone of the Homes for Ukraine scheme and their generosity has helped over 72,700 Ukrainians find safety here in the UK.
"We have asked sponsors to host for a minimum of six months and are working closely with councils to ensure Ukrainians have access to suitable housing if they decide to move on. Arrivals are able to work and apply for benefits from the day they arrive."
PoliticsHome Newsletters
PoliticsHome provides the most comprehensive coverage of UK politics anywhere on the web, offering high quality original reporting and analysis: Subscribe