It isn't often that you find a touchpoint that not only excites students but also helps you teach important concepts. For teachers Jennifer Armstrong and Chris Woods, that connecting point is a love of hockey.
"Anytime you can make a connection to real life, they become more engaged," says Armstrong, a seventh- and eighth-grade STEM teacher in rural Pennsylvania.
"My students are avid hockey fans and players," says Woods, a ninth-grade math teacher in Michigan who also runs his own podcast dailySTEM.  "And I'm always on the lookout for relatable content that helps my students make real-world STEM connections."
Even if your students aren't big on sports, they'll be invested in this gamified take on science and math concepts.
Introducing Future GoalsTM – Hockey Scholar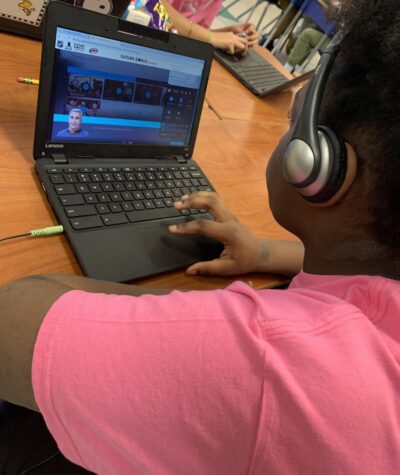 "I was born and raised a Flyers fan. My sons play hockey. I have always had a love for the game," says Armstrong, "and I share this experience with my students. We talk about hockey—A LOT!"
Plus, hockey isn't just for boys! Girls hockey is one of the fastest-growing youth sports. And women's hockey continues to grow in popularity following its Olympic debut in 1998.
Woods and Armstrong were thrilled to find the Future GoalsTM – Hockey Scholar resource. It is a totally free digital program that uses hockey and interactive gameplay to teach students foundational STEM concepts.
Developed in partnership with the National Hockey League and the National Hockey League Players' Association, Future GoalsTM taps into concepts like scientific thinking and inquiry, coordinate geometry, and data and graphical analysis.
Kids are engaged from the get-go with math lessons that tackle analyzing skating speed and determining the right angle to make a bank pass. There are even science lessons that explore air and ice temperatures or allow students to create the ideal playing surface and test different materials to create the perfect goalie pads.
Using it in the classroom is simple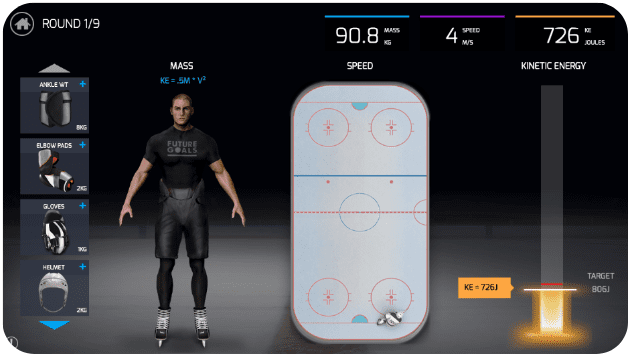 The Future GoalsTM content and lesson plans are all in place, ready to be used! After you set up your teacher account, simply create a class list and share an access code with your students.
Jennifer Armstrong has been incorporating Future GoalsTM into her STEM curriculum for several years and uses it in various ways. "I've taught the Math and Science programs with my students in order from start to finish," she says. "I've also pulled out games like 'Uncover the Ice,' which is an activity that asks students to use geometry concepts to convert the arena from a basketball court to an ice rink, or 'The Face-Off,' a lesson that uses the puck drop to teach potential and kinetic energy, as enrichment activities."
What she loves most is how enthusiastic her students are about playing. "My students get so excited about completing the program, including challenging themselves to win the virtual Stanley Cup. They have so much fun with it, they don't even realize that they're learning!"
In this YouTube video, 7th grade science teacher Todd Bloch explains how he integrates Future Goals-Hockey Scholar into his science classes. "I use it as a pre-assessment to see what students know before diving into some of the content areas," he shares.
Future GoalsTM reinforces important concepts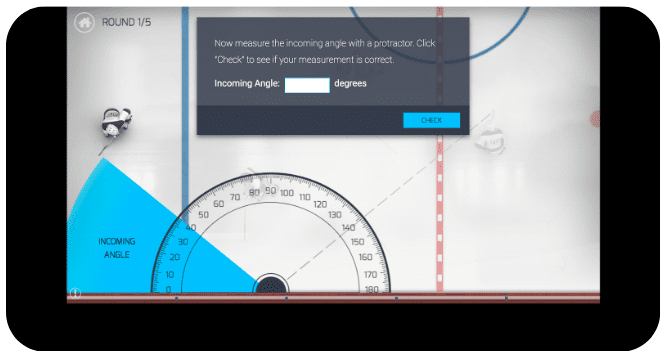 As a high school algebra teacher, Chris Woods' favorite part is how it reinforces and reviews math concepts in a visual way.  "For my level of students, the Future GoalsTM lessons work as reinforcement. They've learned many of the concepts in elementary and middle school, and the program provides the opportunity to review those concepts in a fun and practical way. It takes story problems to a whole new level! It works great at the beginning of the year and as a refresher throughout the school year."
It's super adaptable and great for online learning
For so many teachers, EVERFI's digital lessons have been a lifesaver during online classes, hybrid learning, or as sub plans. "On virtual learning days," says Armstrong, "I introduce a topic at the beginning of the week, assign a Future GoalsTM module for the students to work on during the week, and then we all meet up at the end of the week to wrap up the learning." Once her students have completed the program, they play a game using questions covering the math and science topics, and Armstrong awards a Flyers prize to the highest score.
You can even add in this additional, hands-on activity where students create their own ice rink. It's great for the classroom or at home with parents!
It taps into students' passions and helps them make connections to life and even future careers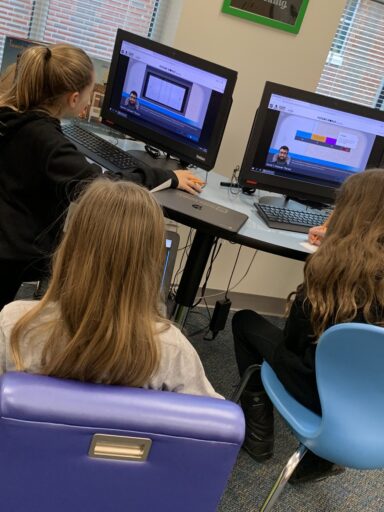 "Every student deserves the opportunity to see how STEM connects to their interests," says Woods. "Future GoalsTM and EVERFI's other programs are great resources for connecting instruction to a student's passion."
"The part of Future GoalsTM that clicked most for my students," says Woods, "were the videos that share stories of professionals engaged in STEM careers. Kids really connect with stories of real people doing interesting jobs they've never considered. Kids need to know that what they're learning about can lead to amazing career opportunities."
Both teachers cannot recommend the program highly enough. "I absolutely love this program!" says Armstrong. "For my students, Future GoalsTM is invaluable for connecting math and STEM concepts to the real world." Woods agrees. "It's such a great way to inspire and engage kids with top-quality content in a fun way."