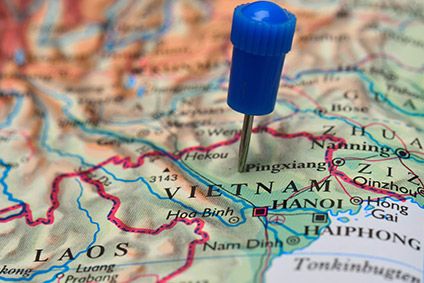 New vehicle sales in Vietnam rose by 19% to 35,021 units in March 2022 from 29,329 units a year earlier, according to data from the Vietnam Automotive Manufacturers Association (VAMA).
Growth last month came against already strong year earlier volume and reflected some degree of domestic pent-up demand following widespread Covid lockdowns in the third quarter of last year. The economy expanded by just over 5% year on year in the first quarter of 2022, according to the General Statistics Office, driven by strong growth in industrial activity and exports.
In the first quarter of 2022, sales rose 29% to 85,797 units from 66,484 units a year earlier, with sales of light passenger vehicles surging by 38% to 68,457 units while commercial vehicle sales were up 2% at 17,340 units after deliveries fell 12% in March.
Truong Hai (Thaco) group, the local assembler and distributor of Kia, Mazda, Peugeot, BMW-Mini and commercial vehicles, reported a 42% rise in group sales to 35,508 units year to date. This included a 57% surge in Kia sales to 16,795 units, a 40% rise in Mazda volume to 9,073 units and a 107% jump in Peugeot deliveries to 3,184 units while Thaco truck sales were up by just 6% at 5,930 units.
Toyota first quarter sales increased 39% to 18,633 units while Honda sales increased 36% to 9,205 units; Mitsubishi 8,938 units (+26%); Suzuki 5,018 units (+28%); and Ford 3,320 units (-44%).
VAMA's data did not include all brands, including Mercedes-Benz and domestic start-up VinFast, which reported a 2% sales decline to 6,728 units in the first quarter from 6,849 units a year earlier, after a 21% rise to 37,723 units in the whole of 2021.
The company began deliveries of its first electric vehicle (EV) model, the VF e34, at the end of December and is rolling out an EV recharging network.