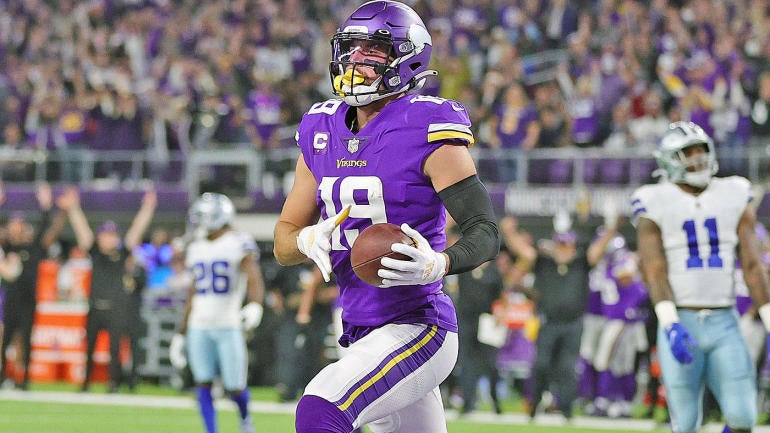 The Minnesota Vikings are beginning a new era, with a new front office and a new coaching staff, but they are still keeping some old friends around as they go through the transition.
After signing quarterback Kirk Cousins to an extension, the Vikings have now restructured the contracts of safety Harrison Smith and wide receiver Adam Thielen. According to ESPN's Field Yates, the Vikings created $6 million in cap room with the Smith restructure. Per his colleague Courtney Cronin, the Thielen restructure added more than $8 million in additional room.
Thielen, who will turn 32 years old this summer, has taken a back seat to Justin Jefferson over the last two seasons, but has remained a prolific touchdown producer (24 scores in 28 games) due to his rapport with Cousins. Smith, who turned 33 last month, remains a Pro Bowl-caliber player.
Minnesota is still working to create additional room under the cap, with reports indicating that edge rusher Danielle Hunter is potentially available in a trade.
Hunter is due an $18 million roster bonus this coming Sunday. The Vikings could convert that roster bonus to a signing bonus and spread out the cap hit over the remainder of his contract, which would shave approximately $13 million off their books this year. Doing so would make trading him more palatable financially, but would also negate the need to do so for purely financial reasons, as Hunter carries a base salary of only around $1 million for the 2022 season.