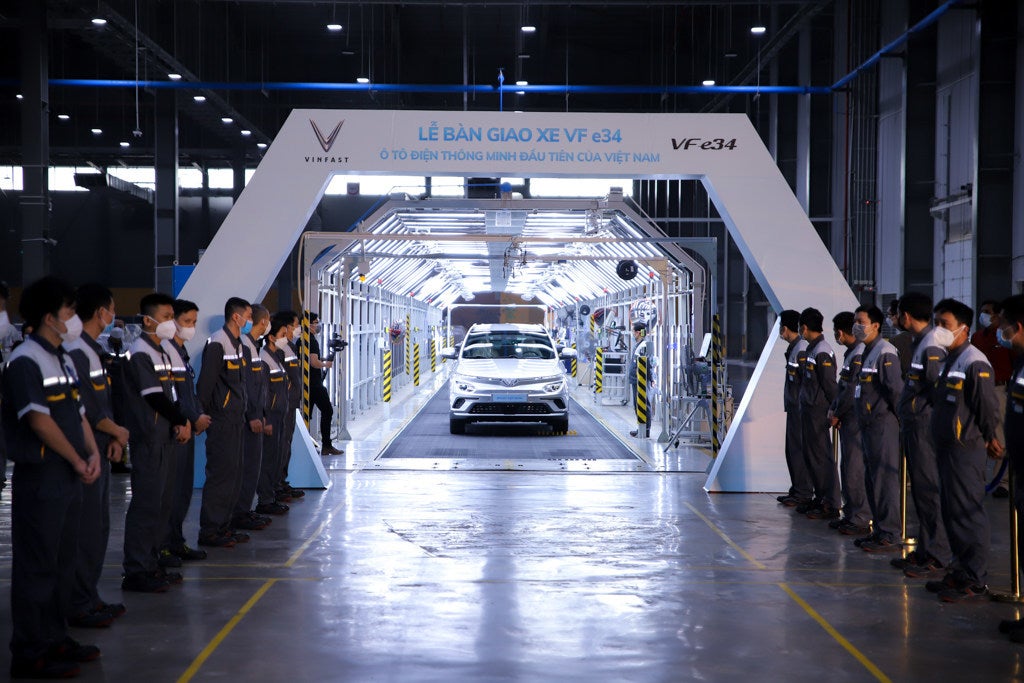 Vietnam's domestic carmaker VinFast said this week it was on track to launch vehicle production in the US in July 2024, as the first stage of its expansion into overseas electric vehicle (EV) markets.
The company was targeting global sales of around 1m vehicles per year in the next five or six years.
VinFast, a unit of Vietnam's largest private conglomerate VinGroup JSC, was scheduled to begin construction of its first overseas plant in September, an EV factory in North Carolina.
CEO Le Thi Thu Thuy said the company was on track with its investment plans in an interview with Bloomberg TV on the sidelines of the Qatar Economic Forum.
Earlier this year, it announced it would launch an initial public offering (IPO) in the fourth quarter of 2022 which was expected to raise around US$2bn to fund the first stage of its global expansion.
Ms Thuy said the company was facing "challenging" market conditions at the moment and that it was "looking for the opportunity to go (launch the IPO), but we are still waiting".
VinFast has already invested in a US headquarters, in Los Angeles, and an R&D centre in San Francisco.
The company's domestic sales fell slightly to 12,205 vehicles in the first five months of 2022. Most of these were internal combustion engine vehicles but included some of the new VF e34 battery-powered SUV launched at the end of December 2021.