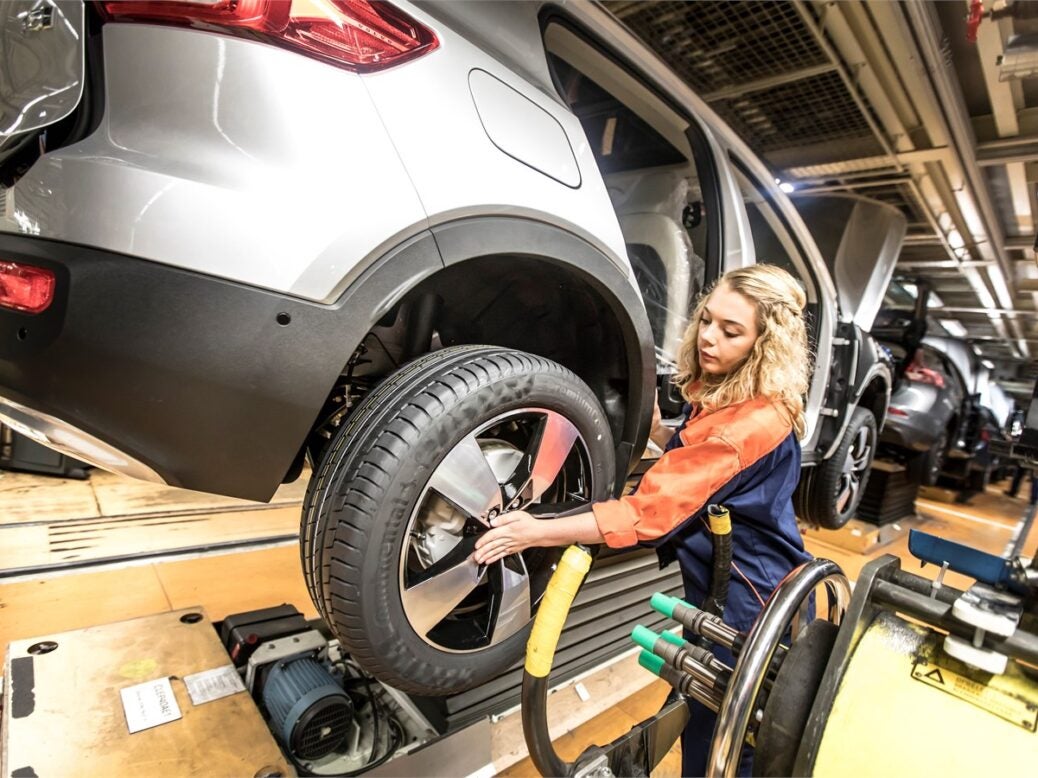 Geely's Volvo Cars announced plans to begin local production of its battery-powered XC40 Recharge full electric SUV in Malaysia later this year.
The company has long assembled vehicles in Malaysia where local regulations and conditions discourage full imports.
Local subsidiary Volvo Car Manufacturing Malaysia will assemble the model from completely knocked down (CKD) kits at its plant in Shah Alam, in Selangor state.
At the local launch event for the new BEV model last week, the company said it would also export the model from Malaysia to other south-east Asia markets.
The importer and distributor revealed it planned to launch one new locally assembled electric vehicle (EV) model per year starting in 2022, with the aim of having a fully electric range by 2030.
Volvo Car Malaysia managing director Charles Frump said his company was ready to implement the automaker's global plan for a fully electric line by 2030, starting with the launch of the XC40 Recharge BEV.
"The [launch] is just one of our many steps to encourage consumers to adopt EVs for a more sustainable future," he added.
Minister for international trade and industry Datuk Seri Mohamed Azmin Ali, at the launch event, stressted the importance of Malaysia adopting energy efficient vehicles, including EVs, to meet its commitment to reduce carbon emissions under the United Nation Framework Convention on Climate Change.
At the beginning of 2022 the Malaysian government announced a package of incentives to help make EVs more affordable. All now qualify for full import and excise duty exemptions, effective until the end of 2023, while locally assembled EVs would also qualify for sales tax exemption until the end of 2025.