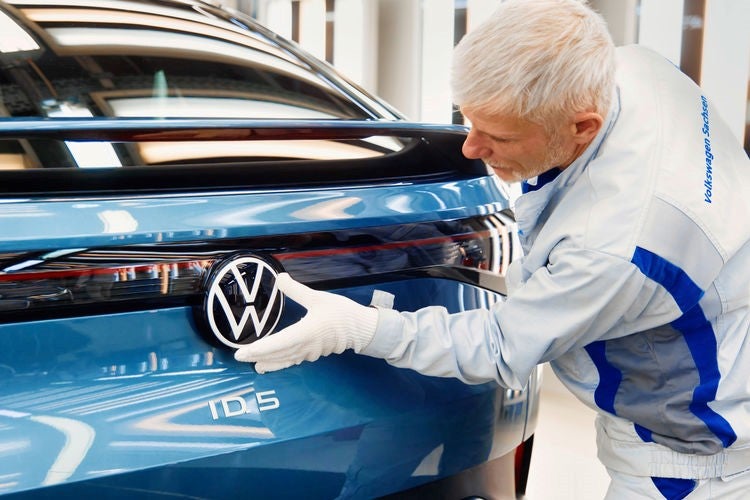 Volkswagen Group said it planned to make greater use of its Chinese component suppliers in its global sourcing to reflect the significant progress the industry had made in recent years in areas such a digitalisation and powertrain electrification, according to local reports.
China has by far the world's largest market for electric and hybrid vehicles, with sales last year of 3.52 million units, including 2.92 million battery vehicles. The group sold 93,000 of these last year and aimed to quaruple this number in 2022.
The automaker invited 20 Chinese suppliers to bid for contracts to provide hardware for electric vehicles to be produced in Europe and North America from 2025. It did not name the suppliers but said they had been asked to bid for contracts in areas such as connectivity, intelligent cockpits, autonomous driving and shared mobility.
VW said these suppliers were required to have innovative and flexible technical solutions for complex sourcing needs, which would be evaluated by the company's engineers in Europe, and support its efforts to achieve carbon neutrality by 2050.
Volkswagen Group China purchasing chief Michael Baecker, said in a statement: "China's automobile industry has developed rapidly in the past few years, especially in electronics and cutting edge technology. By shifting our sourcing strategy towards China, we can utilise the country's best innovations to accelerate our electrification transformation."
The automaker said in a statement: "VW Group is now welcoming high competence Chinese suppliers to jointly develop exciting future opportunities and help it build global leadership in the new auto world."
The company said it was developing a unified, scalable software platform for use across group brands, including Volkswagen, Audi, Porsche, Seat and Skoda.