Miami Heat was a game away from the 2020 championship, while the Lakers closed the series 4-2 in the Finals. It was an extraordinary performance by Jimmy Butler, who wanted to save his team from crumbling in front of the Western leaders. He refrained Miami from getting embarrassed, rather put up a tough fight until Game 6.
Well, Butler is known to be one of the most hardworking and determined players in the league. His work ethics are unmatchable by many.
Warriors' star player, Draymond Green, recently gave an interesting analogy on how the mentality of players affects so many factors in the league. "Winning is a mentality," says the three-time champion.
"Trying to give that mentality to your teammates, you can't," Green said on 'The Brownprint'. "Like I can't give Kevin Durant my mentality, just like Kevin Durant can't give me his skillset. A mentality in this league is a skill."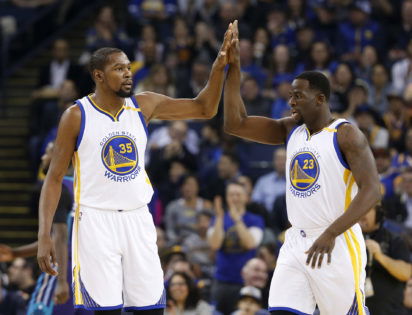 Draymond believes Miami Heat shares a common work ethic as Jimmy Butler
When it comes to sharing the court as teammates, Draymond believes that understanding the different mentalities and skillsets is important. "I think as a leader, you go about that. It's like, I'm going to have that mentality, I'm going to carry myself that way and I'm going to demand certain things from guys."
Similarly, Jimmy Butler's work ethics haven't been a comforting aspect for every team he's been a part of. Previously, Butler has had short stints with the Philadelphia 76ers and Minnesota Timberwolves. They weren't quite successful years for Butler, considering the way he trains himself.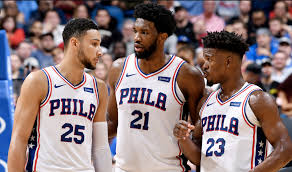 "So, it's not that I'm going to try to give Steph my whole mentality, I just need to try to give you a couple of things that helps us be on the same page…But because there is not many people that embodies that mindset, it's very rarely understood. And so, Jimmy Butler ran out of Minnesota and ran out of Philly (76ers) because no one understands that mindset…And Miami has had that mindset forever," Green added.
Draymond looks at the common mindset and culture within Miami Heat quite suitable for Butler and his working style. "Miami is known for embodying that and wanting somebody that way. Pat Riley had been searching for years to get somebody like Jimmy Butler with that mindset."