It was a disappointing day in the office for Austin Dillon and Kyle Busch at the Bank of America Roval 400. The two drivers happened to get in each other's way and Dillon got the short end of the stick. Busch was tailing Dillon when the latter briefly slowed unexpectedly and the #18 driver tagged him.
As a result, Dillon spun off and lightly brushed the wall. Luckily, it did not cause any damage to his car and he was able to continue without too much trouble.
Speaking to Fox Sports, Austin Dillon said, "Kyle talked to me after the race. He just said that I slowed up too much. I had damage, which means I couldn't get through Turns 3 and 4 on the big track.
"All in all, I wish we could have done more and made the next round because I know the next few tracks are great for us," he added.
Oops. 🤭@KyleBusch gets into @austindillon3 as both fight to continue their #NASCARPlayoffs hopes. pic.twitter.com/ObPQoDpGyl

— NASCAR (@NASCAR) October 11, 2020
How did Austin Dillon and Kyle Busch perform at the Charlotte Roval?
In terms of race results, Dillon could only muster the 19th fastest on the track. However, calamity soon struck Busch, as he tumbled even further down the pack to eventually finish in 30th place. It is safe to say that neither driver was able to master the dynamic conditions.
Of course, Dillon had no designs in the playoff scenario, but Kyle Busch definitely had a few hopes in the race buildup. Sadly, it all went to ruin with his lowly 30th and he missed out on a Top 8 berth. This is the first time that Kyle Busch has ever been eliminated in the Round of 12.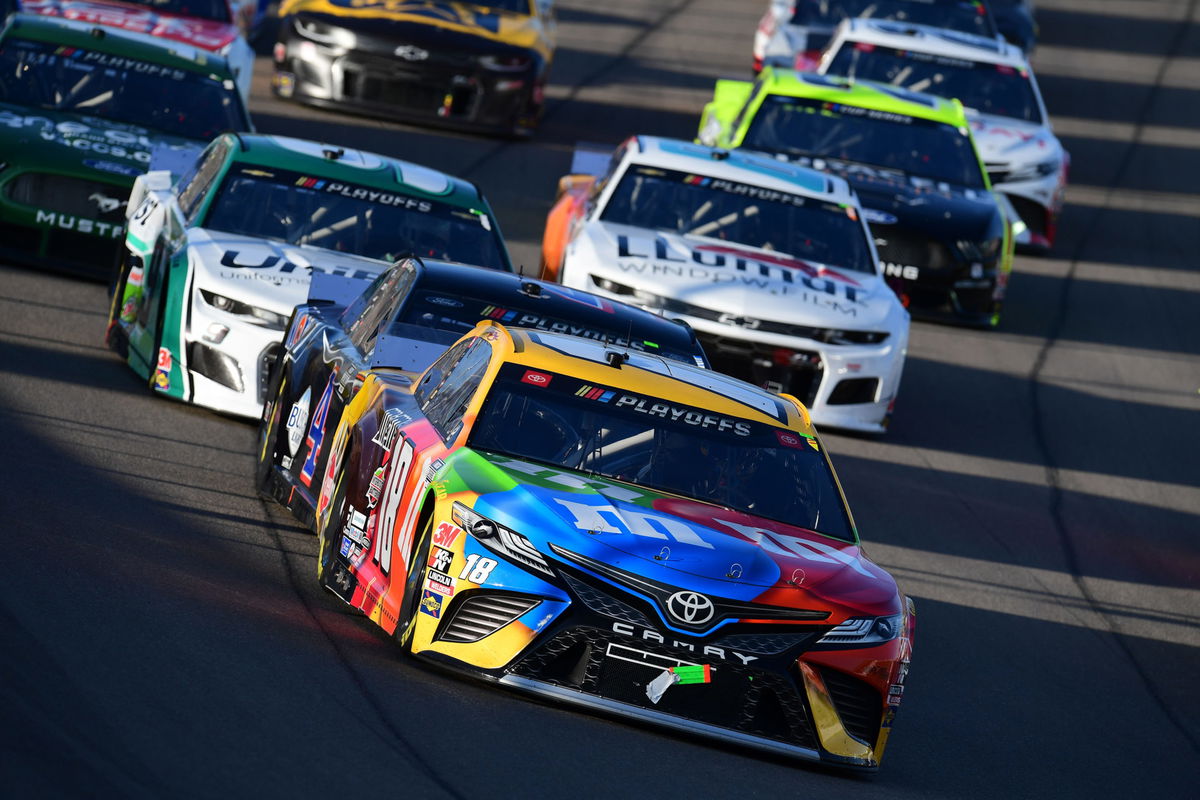 It is also worth noting that he is still on the hunt for his maiden win in the 2020 NASCAR Cup season. If he fails to win in the remaining four races, it will be the first time he has gone winless in his entire Cup Series career.
Read more – Reigning Cup Series Champion Kyle Busch Knocked Out of 2020 NASCAR Playoff Race Despite Tough Fight