2 min read
Exclusive: Andy Street, the Conservative Mayor of the West Midlands, is playing a leading role in plans to launch a new parliamentary group of Tory MPs in the region.
Street, one of the party's most powerful figures outside of Westminster, is in talks with Conservative MPs about the proposed group's strategy and maximising its effectiveness.
The former John Lewis boss, who was re-elected Mayor of the West Midlands in May with a significantly increased majority, is "heavily involved" in discussions, said one source who was familiar with them.
Another figure who is familiar with the ongoing discussions about the group and is based in the region, told PoliticsHome: "Nothing happens in this part of the world without Andy Street's approval."
PoliticsHome revealed last week that MPs in the Midlands were in talks about launching a new House of Commons caucus, similar to the influential Nothern Research Group (NRG), with the aim of lobbying the government on levelling up and securing investment for the area.
MPs involved in the talks hope to launch before the end of the year to coincide with the government publishing its white paper on levelling up, which is expected in next few weeks.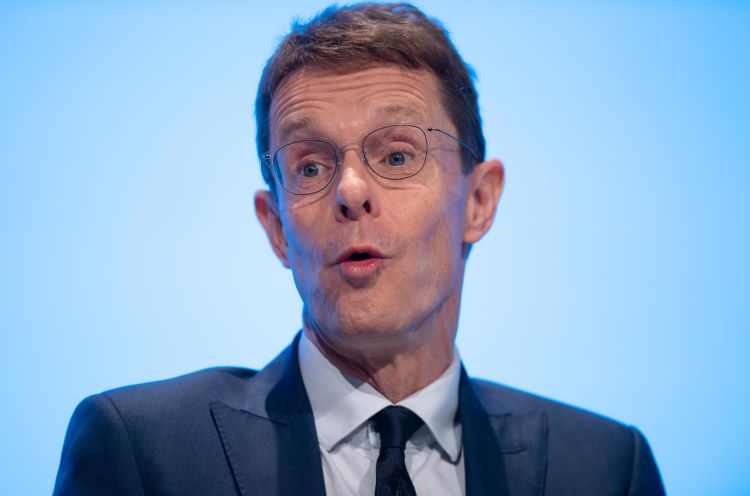 The group is expected to be similar in size to the NRG, which brings together Conservative MPs from so-called "Red Wall" seats in the north of England.
The NRG, fronted by Rossendale and Darwen MP Jake Berry, is regarded as a highly influential bloc of the Conservative party, and is in regular dialogue with Michael Gove's Department for Levelling Up, Housing and Communities about levelling up policy.
The Midlands group being put together, which according to MPs involved won't be called The Midlands Research Group, is expected to focus its lobbying efforts on jobs and infrastructure in the region, like the proposed gigafactory in Coventry and improvements to public transport.
But one MP who is organising the group said it would not seek to be confrontational with the government. "It will not be a party within a party," they told PoliticsHome last week.
PoliticsHome Newsletters
PoliticsHome provides the most comprehensive coverage of UK politics anywhere on the web, offering high quality original reporting and analysis: Subscribe