The NHS spends approximately £21bn a year on drugs, so to see a significant cost reduction for just one single drug can make a huge difference to its budgets. Adalimumab, under the brand name Humira, cost the NHS an eye-watering £400m in 2017. Yet four years later the bill for the same drug is nearer £100m. So what is adalimumab – and how did the NHS manage to slash the cost of supplying it by £300m a year?
One of a class of drugs known as biological drugs, or biologics, adalimumab is used to treat a number of conditions caused by inflammation. These include rheumatoid arthritis, psoriasis, Crohn's disease, ulcerative colitis and ankylosing spondylitis.
Traditionally, inflammatory diseases have been difficult to treat effectively, but adalimumab has proved revolutionary. This is because it works in a different way to traditional drugs.
Targeting an overactive immune response
Biological drugs are composed of proteins, sugars or other natural substances. Adalimumab is a specific type of biologic, known as a monoclonal antibody, which means it targets a particular element of the immune system. This is because inflammatory diseases are triggered by an overactive immune response – in people with rheumatoid arthritis, for example, the immune system attacks the joints, causing them to become sore and inflamed.
When our bodies mount an immune response, they produce a protein known as TNF-alpha (tumour necrosis factor-alpha), which triggers inflammation in the affected area. Adalimumab targets TNF-alpha, damping down that immune response and reducing the inflammation.
Patients receive a dose of the drug in the form of a pre-filled syringe, or an injection pen, which they apply themselves fortnightly. Since it was first approved for use in the UK in 2003, it has transformed the lives of hundreds of thousands of people. These days, nearly 50,000 patients a year are prescribed adalimumab.
Biologics don't come cheap
But that improved quality of life comes at a price. Unlike ordinary drugs, which are produced by a chemical process in a laboratory, biologics are made using living organisms, such as bacteria, yeast or cells. Research and development costs are higher, and the process of manufacturing is more complicated and expensive than that used with traditional drugs.
As a result, biologics are far more expensive than other drugs. AbbVie, the pharma company that owned the patent for adalimumab, charged approximately £700 for a four-week injection pack, amounting to £9,000 per patient a year.
In 2018, following the expiry of the patent protecting the adalimumab compound itself, several companies started selling the same drug under different names. These drugs are known as "biosimilars" – and they cost a fraction of the patented drug as there is less of a need to recover the development costs.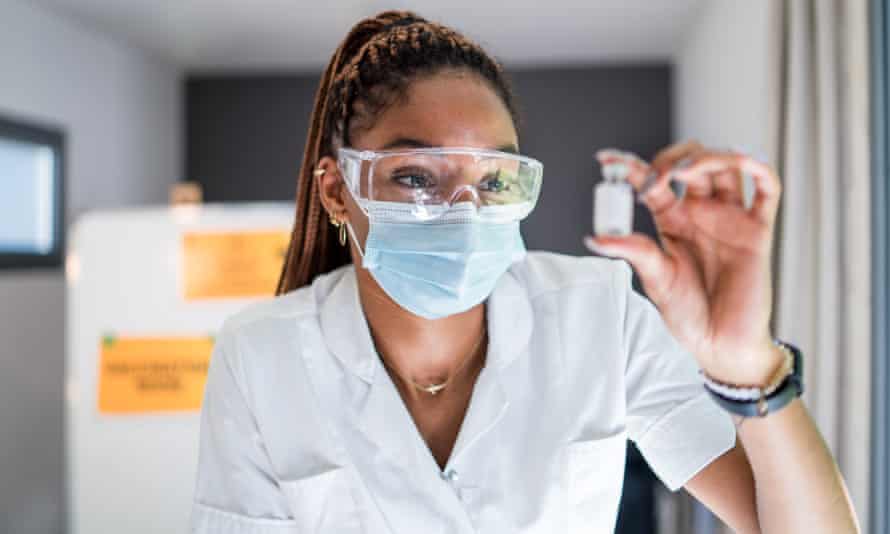 The biggest ever set of savings
The NHS struck a deal with five biosimilar manufacturers of adalimumab. These new biosimilar drugs have the potential to save £150m a year. Simon Stevens, NHS England's chief executive at the time, referred to the deal as "the biggest ever set of savings on what was the NHS's most costly drug".
Adalimumab is not the only drug on which the NHS has saved money, however. With the NHS spending £21bn a year on drugs, switching to biosimilars has reduced the bill by hundreds of millions of pounds. In 2017-18, the NHS saved £324m by replacing 10 patented biological drugs with biosimilars, including £50m on the cancer drug rituximab.
Because medicines are so expensive, every new drug in England goes through a rigorous evaluation process by the National Institute for Health and Care Excellence (Nice), which weighs up the benefits to the patient against the financial costs. Only then can the NHS buy it. If the drug is likely to cost more than £20m in any of its first three years on the market, however, the NHS will negotiate with the supplier to bring the price down. Nice can choose to delay access to the drug if the price isn't reduced.
A strong negotiating position
Fortunately, the NHS is in a strong position when it comes to negotiating prices. The £324m savings came after the publication in 2017 of a document called Commissioning Framework for Biological Medicines. It set an ambitious target for NHS trusts and clinical commissioning groups that at least 90% of new patients would be prescribed "best-value biological medicine within three months of launch of a biosimilar medicine" and at least 80% of existing patients "within 12 months, or sooner, if possible".
Fast forward two years and the NHS was predicting savings of £400m to £500m a year from the use of biosimilars. Even this bold expectation has been exceeded: according to one estimate, adoption of biosimilars has led to savings of £800m a year.
Because biologics have proved so effective, it is likely that more and more of them will be prescribed, increasing the cost burden to the NHS. Many will soon be coming off-patent, however, enabling the NHS to strike more cost-cutting deals with biosimilar manufacturers. Thanks to biosimilars, patients will be able to receive the treatment they need at a price the NHS can afford, with the potential for cost savings to be reinvested for the benefit of patients, physicians and the healthcare industry.
To learn more about biosimilars and their potential to transform the way biologic therapies are brought to patients, visit Samsung Bioepis