The mantra "greed is good" has been associated with the corporate and financial world ever since it was immortalised in the 1987 film Wall Street. But in recent years the mantra could arguably be rewritten as "green is good".
Investors' increased focus on companies' social and environmental credentials forms part of a broader shift in the world of business and finance as investors and consumers pay more attention to the social impact and responsibilities of companies. Just as consumers have been changing their spending habits to support more ethical businesses, investors have been judging companies on so-called ESG factors – their performance against environmental, social and governance criteria.
"It's a trend that has been building for a decade but in the last two years we have hit tipping point," says Jessica Fries, executive chair of The Prince's Accounting for Sustainability Project (A4S). "Climate is the key driver: as the material, financial impacts of climate change are starting to become clear, we're seeing key stakeholders from the financial community coming together with individual investors to bring pressure on organisations to change."
Wising up during a downturn
Alongside the climate emergency, the Covid pandemic has brought home the role played by businesses in tackling or exacerbating wider societal problems. The crisis has shown us how interconnected we all are and the importance of pulling together for the common good. It has also made issues such as inequality feel even more tangible and urgent.
One stark indication that a fundamental shift in values has taken place is the fact that the trend intensified during the sharp economic downturn sparked by the pandemic – defying those cynics who had assumed that socially responsible investing was just a "fair weather" trend that would be abandoned at the first sign of economic difficulties. According to the Investment Association, in 2020, investors put almost £1bn a month into responsible investment funds in the UK, taking the total under management to more than £56bn, an increase of 66% over the year.
Likewise, shareholder resolutions on climate change have started to dominate company meetings as investors try to influence companies' approaches on ESG issues.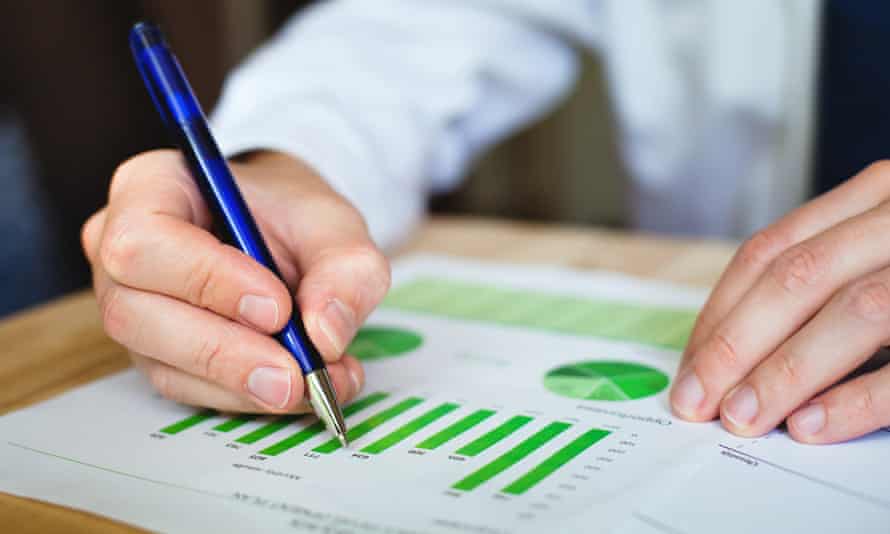 Positive choices, positive returns
Last year's advances aside, socially responsible investing has a long history, driven initially by religious groups such as the Quakers and Methodists that avoided "sin stocks", such as alcohol and tobacco. Likewise, the concept of ethics plays a role in Islamic finance. In the second half of the last century, campaigns against the Vietnam war and apartheid drove organised disinvestment from certain companies.
Today's ascendency of responsible investing, however, is also driven by the belief that ESG criteria also have financial relevance: poor standards of sustainability and social governance are often linked to a higher risk of financial underperformance. In short, there is no longer necessarily a trade-off between doing good and making a profit.
Positive choices can often mean positive returns, says Shalin Shah, a senior fund manager at Royal London. "We're seeing individuals thinking they can make a difference with the way they invest and make money in the process. That helps more investors gain confidence."
Shah notes that while many investors are focused on climate-related risks, social investment is still crucial. "As investors we are always looking for areas that are undervalued while being strong on ESG. Many funds are focused on the environment but there is also value to be found in the social side of ESG," he says. "For example my fund invests significantly in social housing bonds. You're lending to finance the building of new homes for people who really need them, but at the same time we have to keep in mind we're looking to make a decent return for clients."
Cutting through the confusion
One of the main challenges, however, is the need for common standards when it comes to ESG metrics. A number of organisations have been established to set standards, encourage disclosure and measure performance. Companies can often achieve wildly varying scores depending on who they use, because criteria differ.
"We need consistent, comparable information to be able to understand where the opportunity and the risk lies, and be able to respond and monitor performance effectively," says Fries. "Frameworks are starting to be put in place to ensure the quality of the information that companies issue is more in line with the standards of financial reporting discipline we now have, but there is a way to go."
Indeed, the Financial Conduct Authority recently released a discussion paper on how to improve transparency and labelling.
Until there is full transparency, investors and asset managers will still need to "look carefully under the bonnet", as Shah puts it.
Partnering with asset managers who are well-placed to do due diligence on ESG claims and to interrogate the companies that make them is one option for investors.
As well as highlighting the important analysis undertaken by Royal London's fund managers, Shah points out that Royal London's status as a mutual provides it with the advantage of being able to assemble portfolios with a high degree of independence. "We don't have shareholders or dividend targets, and that means we can invest for the long term," he says. "That lends itself to issues like sustainability."
Indeed, companies with a mutual ownership structure are another reminder that, despite the recent buzz around ESG investing, there is nothing newfangled or faddish about placing values alongside profits. Likewise, there is nothing new about striving towards a better world for everyone. Last year's widespread re-evaluation of the social roles of businesses was therefore also an extension of people's long-held desire for a brighter and more secure future.
Learn more about responsible investing by heading to Royal London – The Invested Generation