In this season, Jimmy Butler and the Miami Heat surpassed everyone's expectations. Ahead of the Playoffs, they were not seen as a major threat in the Eastern Conference.
However, Butler's terrific leadership helped the Heat reach the NBA Finals. Even in the Finals, they were inches away from causing a major upset. If it weren't for untimely injuries, who knows what might have been the outcome.
Butler's phenomenal run with the Heat begs the question of what took him so long to attain this success?
Why did Jimmy Butler fail with his previous franchises?
When Jimmy entered the league, he was never touted to become the star he is today. In fact, he was the 30th pick in the 2012 NBA draft and averaged just 2.6 points in his rookie season.
Jimmy stuck around with the Bulls for six seasons and blossomed into an All-Star. Moreover, Chicago's superstar at the time was without a doubt Derrick Rose, who unfortunately suffered numerous injuries.
Till the time Butler was the #1 option on the team, the Bulls management had already made up their mind to part ways with the 27-year-old (at the time) star.
Butler was traded to the Timberwolves, pairing up with two young stars in Andrew Wiggins and Karl-Anthony Towns. While on paper the team looked fantastic, the Wolves' players were never at par with the work ethic that Jimmy brought to the fold.
It even led to numerous altercations in the locker room and during practices.
Jimmy Butler and the Sixers fully expect to reach a deal on a long-term contract this summer, league sources tell ESPN. Sixers made deal with plans to add Butler to a Big Three with Joel Embiid and Ben Simmons.

— Adrian Wojnarowski (@wojespn) November 10, 2018
Butler, in a way, forced his way out of Minnesota and joined the Philadelphia 76ers in the hopes of sealing a title that forever eluded him.
However, the same issues cropped up with Philly as he just couldn't get on the same wavelength as the Sixers' players. As a result, Philly decided to give Tobias Harris a max slot instead of Jimmy.
In retrospect, that might have been a blessing in disguise for Jimmy as he found himself with the Heat, and needless to say, they enjoyed a fantastic playoff run.
Can the Miami Heat find their way back to the NBA Finals?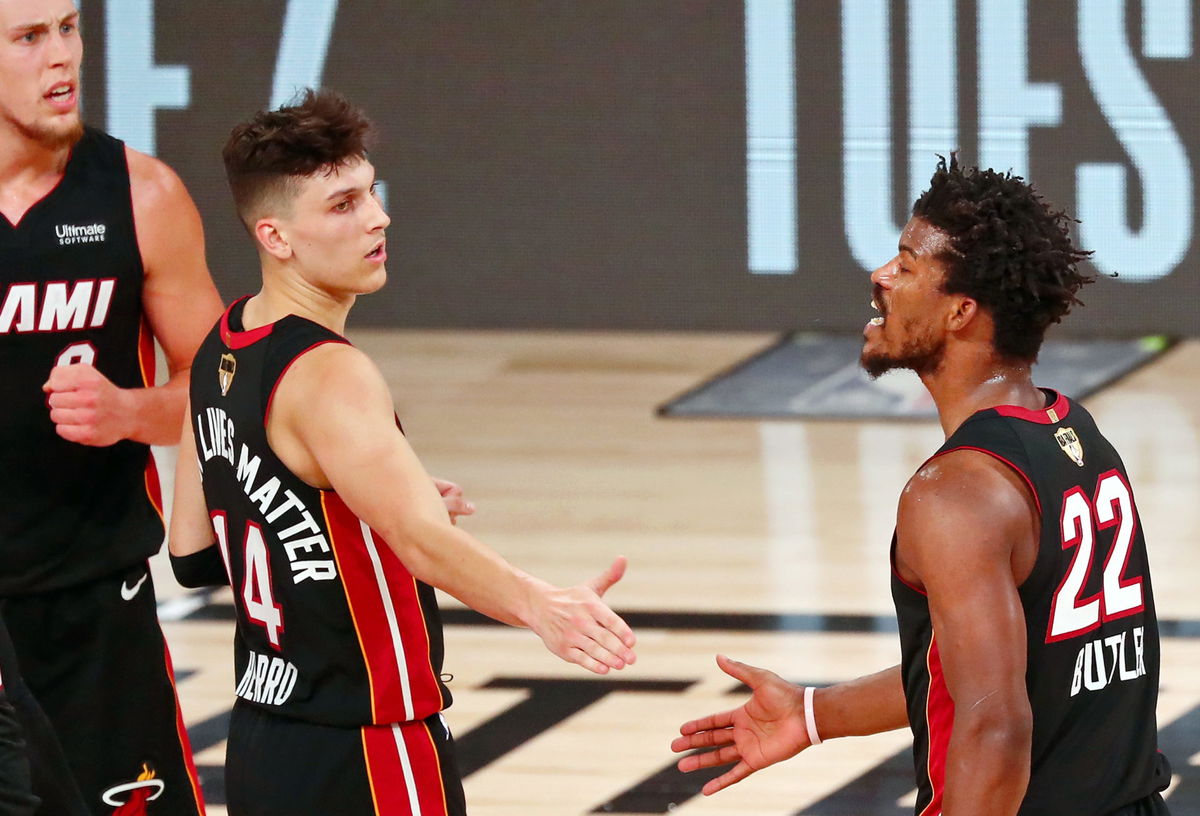 Despite defying all odds to make it to the NBA Finals, many still believe that it was a fluke. However, the Heat have a strong and motivated team built around Butler.
Additionally, most of the players on the Heat were playing for the first time in NBA Finals. With this losing experience, the Heat will be even hungrier to make a comeback next season with an insatiable thirst for redemption.
But what do you think? Do the Heat stand a chance to win the championship next season or not?