NASCAR has come a long way over the years, especially in terms of diversity. From African-American drivers like Willy T. Ribbs, Wendell Scott, Bubba Wallace, and more, to female drivers. Now, some next-generation female drivers are doing their best to tear up the track. One of the hottest prospects is 19-year-old Hailie Deegan, along with a few other talented drivers.
It is worth noting that Hailie Deegan received the NASCAR Diversity Young Racer Award in 2017. In addition to that, she has been hugely successful in the ARCA Menards Series West, with three wins. She has also grown in terms of digital engagement with fans to further expose her brand.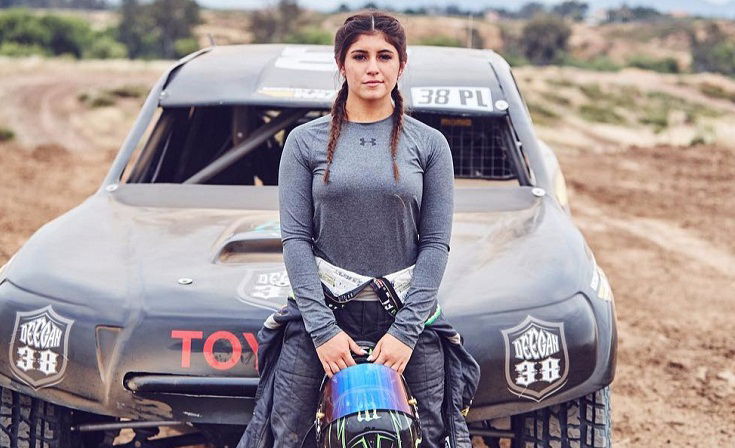 "Work ethic is something you can't buy," Deegan advised young aspiring female NASCAR drivers.
"It's either instilled in you or you have to really try to do it. I think that's something that it's easy to get comfortable and not work really hard. I try to stay true to my values because I'm going to work as hard as I can. I'm going to try to outwork everybody and if it means it works, OK. If it doesn't work, understandable. But, I want to know in the back of my head that I gave 110% effort."
What next for rising star Hailie Deegan?
Recently, news broke that she is set to make her Gander RV & Outdoors Truck Series debut at the Kansas Speedway. It is worth noting that this will be the first time she is racing in a NASCAR-sanctioned race.
In the coming weekend, the 19-year-old will join the DGR-Crosley team in a wildcard appearance. To be precise, Deegan will drive the #17 Ford-150 at the Kansas Speedway. Admittedly, having her in a Ford car is a bit of a no-brainer, as she is a Ford development driver.
Although she is in her rookie season in the ARCA Menards Series, Deegan has put on a series of impressive performances. Even though she has not won a race, she lies 3rd in the championship and is right on the tails of her rivals.