As a math teacher, I am always looking for new and interactive ways for my students to practice their math skills. Gamification is my favorite way to increase engagement and take a break from a normal lesson. Blooket and Kahoot! are some of my favorites, but now I am adding Boddle to the top of my list! Boddle will have your students practicing, laughing, and learning in a magical and colorful digital world. Boddle' has it all! Adorable Boddles slam-dunking basketballs in celebration of a correct answer—yes! Targeted skills practice and personalized avatars—absolutely!
Boddle's game features make a math teacher simply giddy
Boddle offers everything a teacher could hope for in a game that truly helps students practice math skills: targeted practice, data tracking, individual and whole class assignments, customization, and engaging gameplay. For ease of launching, teachers can import their students right from Google Classroom. Teachers can assign quests (let's go on a math adventure!) from a standard, or students can explore the Boddle world on their own (solving problems and scoring soccer goals).
When working on an initial placement test, there is an option for students to click "I don't know this yet." The game will then move on to a different question better suited for the student's progress at that moment. This helpful feature provides teachers with more accurate student data. Additionally, the option to watch a short video with a sample problem and explanation is provided to students. All along the way, your student's Boddle avatar participates in scoring soccer goals, baking feasts, and performing basketball trick shots. Boddle also provides several different data tracking features, such as live reports and student usage data. Through its dynamic interface, Boddle is a great blend of what students love and what teachers need.
Boddle is the perfect combination of gameplay and math practice
Just as we encourage our students to be bucket fillers by being kind to one another, Boddles are literal vessels into which knowledge flows as skills are learned. The virtual Boddle world is calm and inviting, complete with waterfalls and bright colors—I would vacation there myself if I could!
Boddles are customizable: students can choose the color of their Boddle's face, body, and head, as well as their creatively fun names—my Boddle's name is "TrustyVioletDragon." Your students earn coins during gameplay and enter the arcade to play games like "Hoppy Sprout" and "Planty Pounce," all the while practicing solving math problems.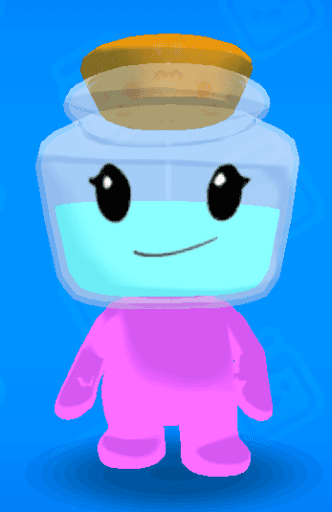 Resources galore to get your class Boddle-ready
Boddle has been featured in our absolutely giant list of amazing online resources. Ready to jump in? Here's how you can get started playing Boddle right away. With so many students having to stay home right now, you can utilize Boddle as a remote learning option to keep your students engaged from home. Also, who doesn't love a great teacher TikTok?!—check out this educator's teacher and parent tip for getting started. Finally, here are additional features for classroom setup. 
How will you integrate Boddle's features into your classroom? Share in the comments below!
Looking for more ways to integrate gamification into your math class? Check out
"11 Ways to Rock School Gamification"
.