3 min read
Dominic Raab has insisted plans to drop quarantine requirements for fully vaccinated US and EU travellers are "sensible", despite claims by Labour that the decision is "reckless".
The change, which will come into force at 4am on Monday, means people vaccinated outside the UK will be able to skip isolation when arriving from amber list countries for the first time, but only if they've received a jab approved by EU or US authorities.
Deputy Labour leader Angela Rayner yesterday branded the move as "reckless", adding that more "data-drive analysis" was needed and that the government should explore an international passport to verify vaccines.
But, speaking to BBC Radio 4's Today programme on Wednesday, foreign secretary Raab said ministers had considered the "balance of opinion" from scientific advisers.
"It's a two way process: you model the policy measures you're taking based on the evidence and the advice that we get."
"We're confident now that we've got something which is smart, sensible."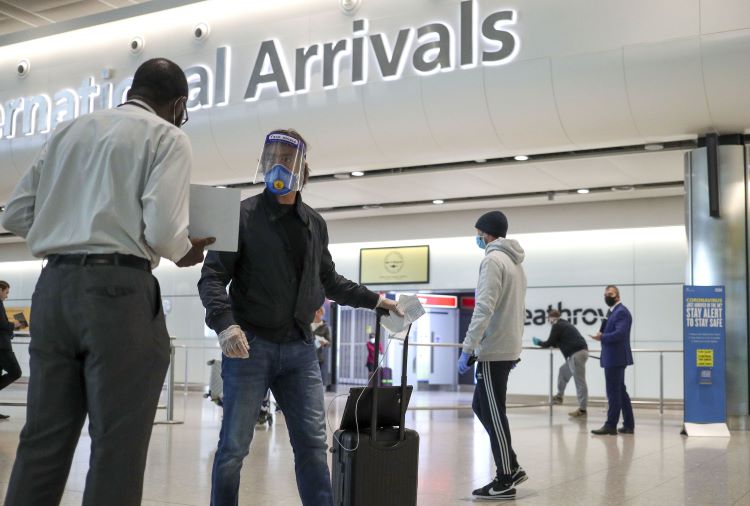 He continued: "As we've said — both domestically with our rollout but also internationally — we want to open up, we want to move the country forward, but we want to do it irreversibly.
"We need to take solid sure-footed steps forward. We feel this is a modest opening up of of international travel, but one which has the reassurances that means that we can take further steps forward as we build confidence in the system."
He added that he believed incidents of fraud would be low, despite there being no internationally-recognised system to verify vaccination records.
"We can't guarantee that some people might not do it, I think it's highly unlikely," he said.
"The point here is that both the EU and US — we are talking about high trust countries.
Foreign Sec Dominic Raab says 'we believe we have the right level of security' and the government is 'keeping an eye' on new variants. People arriving from amber list EU and US countries won't have to quarantine from Monday if they are double-jabbed. https://t.co/D2uzwg81iB pic.twitter.com/kSvyUgXW27

— Sky News (@SkyNews) July 29, 2021
"We have active cooperation so we know we can straighten out any discrepancies that we might come across pretty quickly."
Speaking to Sky News yesterday, however, Rayner said she was "very concerned" by the move.
"Everybody wants to go on holiday and get back to normal as quickly as possible, but this is reckless."
"We know that the Delta variant came into this country and delayed the lifting of some of the restrictions and caused infections here.
"We need to make sure that we've got proper data-driven analysis and that we look at an international passport for vaccines."
She continued: "We also know that people who have had the vaccine, of course, can still get the virus so a testing regime is very important and crucial as well."
The foreign secretary  said on Wednesday, however, that he believed the UK had "the right level of security" to ensure new variants of coronavirus do not enter the country.
"We keep an eye on the variants, but because of the 70% double vaccination of our population and because we're insisting only people from the US and the EU… we believe we've got the right level of security and assurance against people who might be at risk of the variant coming in from abroad," he told Sky News.
The Sinopharm and Sputnik vaccines, manufactured in China and Russia respectively, will not be recognised for quarantine-free travel, Raab confirmed.
PoliticsHome Newsletters
PoliticsHome provides the most comprehensive coverage of UK politics anywhere on the web, offering high quality original reporting and analysis: Subscribe