Travel journalist Simon Calder has the latest flight cancellations at BA and easyJet: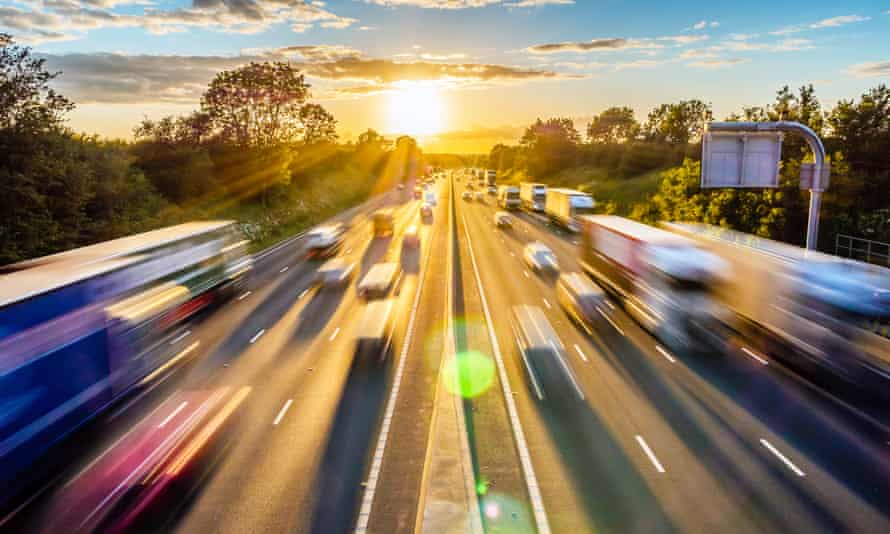 Motorists are advised to travel on Thursday or early on Saturday if they can, to give themselves the best chance of avoiding long queues over the Bank Holiday weekend.
Edmund King, AA president, said:
"All our polling suggests that Good Friday will be the busiest getaway day for Easter trips and staycations. If some drivers can leave on Thursday or early Saturday, they may miss some of the jams."
03:28
Railway engineering works on FA Cup semi-final weekend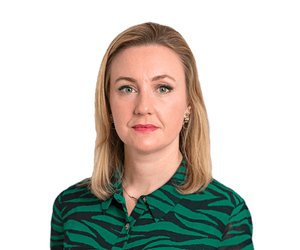 Joanna Partridge
Network Rail, which owns and operates Britain's railways, has advised passengers to travel either side of the long weekend because it is closing parts of the system to carry out engineering works.
Trains running on the west coast main line, which links London to Scotland, will start and finish at Milton Keynes between Friday 15 and Monday 18 April, while Euston station in north London will also be closed.
Parts of the railway between Birmingham International station and Coventry will also be closed, as will lines around Crewe station.
The railway closures will affect tens of thousands of Liverpool and Manchester City football fans travelling to Wembley stadium in London to watch their teams compete in the FA Cup semi-final. A crowd of 90,000 is expected, but the FA has advised ticketholders not to take the train from the north-west.
The Football Association said it was chartering 100 buses from Anfield and the Etihad Stadium to transport up to 5,000 supporters from each club. An spokesperson said approximately 2,000 seats were still available on buses for Liverpool supporters.
The chair of Network Rail, Sir Peter Hendy, recently told MPs on parliament's transport select committee that the FA had scheduled the men and women's fixtures in the capital, despite ample warning of railway closures.
"Network Rail told the FA in 2019 that we were closing the west coast main line, yet they seem to have arranged a football match between Manchester and Liverpool at Wembley on a day when we have effectively given the world two years' notice of the closure."
03:27
Introduction: Travel problems abound amid Easter disruption
Good morning, and welcome to our rolling coverage of business, the world economy, the financial markets, and the latest travel problems hitting the UK.
Travellers are being warned to expect delays and disruption on the roads, rails, sea and air this Easter weekend, as people try to get away for a break.
Staffing shortages and sickness are continuing to cause flight cancellations and long queues at airports. On Wednesday, British Airways cancelled at least 53 flights planned for domestic or European routes to or from Heathrow, while easyJet cancelled 23 Gatwick flights.
There will also be traffic jams as millions of drivers take to their cars, despite record fuel prices pushing up the cost of motoring. The RAC has estimated around 21.5 million leisure trips will be made by car between Good Friday and Easter Monday.
There will be pain on the railways too, as Network Rail carries out engineering projects, including a four-day closure of the West Coast Main Line between London Euston and Milton Keynes from Good Friday.
That's bad news for football fans travelling from the North West to Wembley for the FA Cup semi-final between Liverpool and Manchester City; the FA is chartering a free return bus service for up to 5,000 fans from each club.
And in Kent, P&O's Ferries services between Dover-to-Calais remain cancelled today after a second ferry failed an inspection, nearly a month after the company suddenly sacked 800 staff and replaced them with agency workers.
The Pride of Kent will remain detained alongside Spirit of Britain, after surveyors identified "a number of deficiencies", which could halt P&O's Ferries' plans to restart the Dover-Calais route before Easter.
This is likely to mean more delays on the roads approaching the Port of Dover, as the capacity for lorries and tourists crossing the Channel has been cut.
The transport secretary, Grant Shappshas predicted it will be "extremely busy on our roads, potentially at our ports, particularly at Dover".
And transport minister Robert Courts said his department is "working closely with operators to minimise disruption" during the break, but advised people to "plan ahead and check for updates from operators".
We'll be tracking the latest developments.
Also coming up today
The cost of living crisis is hitting tenants, with private rents in Britain are rising at a record rate. They jumped 14% in a year in London and by more than 19% in hotspots such as Manchester.
The average advertised rent outside London is 10.8% higher than a year ago as tenants grappled with "the most competitive rental market ever recorded", according to property website Rightmove.
On the economic front, the latest US retail sales and weekly unemployment data later today will show how America's economy is faring.
Last week, the US jobless claims figure dropped to its lowest since 1968, as firms held onto workers in the tight labour markets.
Investors will also be watching the European Central Bank today, as its governing council meets to set monetary policy. The ECB faces a tricky dilemma, with inflation soaring to 7.5% last month (over a target of 2%), and the Ukraine war hitting Europe's economy, but it's not expected to raise interest rates yet.
The agenda
12.45pm BST: European Central Bank interest rate decision
1.30pm BST: European Central Bank press conference
1.30pm BST: US retail sales for March
1.30pm BST: US weekly jobless claims