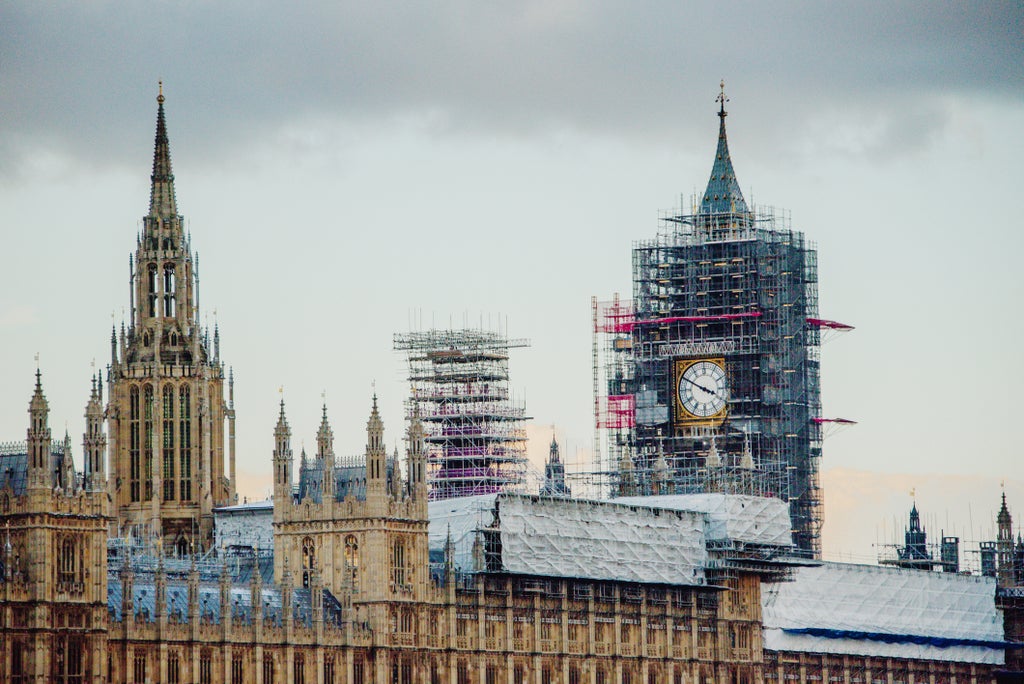 The government has still not fully implemented new rules designed to prevent corruption and sleaze, ministers have admitted.
Labour said the government was "polluting politics" with inaction after Michael Gove's deputy in the House of Lords was forced to apologise for misleading peers.
Last year the Boardman Review recommended the creation of a centralised register of contracts, and proper logs for all declarations of interests – following criticism of the governments PPE procurement.
Contracts were handed to friends and acquaintances of Tory MPs after ministers set up a "VIP lane" for people who were known to government ministers.
But the Cabinet Office admitted this week that four of the key recommendations from the review remained unimplemented.
The government is yet to create a central register of all contracts, or a log of declarations of interests.
It has also so far failed to give data protection training to owners of declaration logs and set up a single point of contact.
Meanwhile, Lord True has written to peers for wrongly claiming on 1 July that "there was no high priority lane for assessing PPE suppliers".
In an apology letter, he said: "I would like to clarify that there was a triaging process in place, which meant that different lanes did exist.
"However, I can assure you that all offers under each lane went through the same eight step assessment process."
The government says it has implemented other recommendations from the Boardman Review and has accepted the ones it has not yet implemented.
Angela Rayner, Labour's deputy leader told The Independent: "This shows that Tory Ministers will not tackle the sleaze, crony contracts and dodgy deals that are polluting our politics and seeing billions of pounds of taxpayers' money handed out to Tory donors and mates.
"They've broken the law, broken the Ministerial Code and now they've broken their promises to implement the changes called for by their own review. It appears that Lord True needs a new title, like Boris Johnson he seems to have a casual relationship with the truth
"Labour will stamp out Tory sleaze and cronyism by establishing a single Ethics and Integrity Commission, fully independent from Number 10 and Ministers, to investigate wrongdoing and uphold the rules on anti-corruption, integrity and ethics in our politics."


UK news in pictures
Show all 50
Cabinet office minister Julia Lopez said: "The Cabinet Office commissioned Nigel Boardman in September 2020 to undertake a review of departmental procurement.
"This review made 28 specific recommendations, which we have accepted in full. The review was, however, specifically focused on a small number of contracts within the Government Communications Service business area and so while we are embedding the Boardman recommendations widely across the Cabinet Office, many were and are already standard practice in many areas of the department and across government.
"As at 5 July 2021, the department has completed 24 of the 28 recommendations (86 per cent). The remaining four recommendations are by their nature dependent on sourcing and on-boarding additional systems / resources. All four are in progress and expected to be completed by the end of the calendar year."
A Cabinet Office spokesperson said: "The independent Boardman review addressed several areas in the procurement of contracts and we have already made progress in implementing these changes.
"We accepted all of the specific recommendations in the Review, and have so far completed 24 out of 28 of these recommendations.
"The remaining four are dependent on the implementation of new systems and we are working towards completing them by the end of the calendar year."