4 min read
Labour and the Liberal Democrats are facing calls to work more closely together at the next general election by those keen to oust the Conservatives, after the Lib Dems' shock victory in the North Shropshire by-election.
The Lib Dem win in the rural seat, which had been Tory for nearly 200 years, has reignited discussions around a form of alliance, with a suggestion that the parties should engage in a pre-1997 level of coordination.
Neal Lawson, director of self-styled progressive pressure group Compass, said: "Voters have formed an alliance and are way ahead of the politicians in wanting a change of government and politics.
"But what is given in by-elections is often taken away in generals unless progressive parties learn to work more effectively together."
He suggested Labour leader Keir Starmer and Lib Dem leader Ed Davey appeared to have a quiet agreement between them to avoid splitting the vote, which constituents had responded to.
"In 1997 Labour and the Liberal Democrats worked successfully together. Today the electoral mountain is much steeper. We need 1997-plus levels of cross-party working," he said.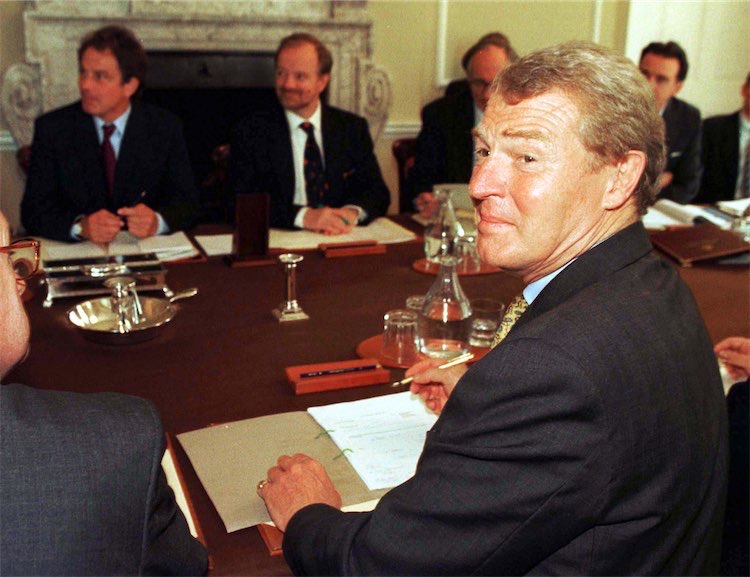 So far any form of cross-party working has been relatively informal, with campaign teams on the ground allowing tactical voting to play out under the radar.
At the Chesham and Amersham by-election held in June, the Liberal Democrats beat the Conservative candidate, with Labour placing fourth with only 600 votes.
At the time it was suggested by Lib Dem foreign affairs spokesperson Layla Moran that tactical voting by traditional Green and Labour voters had helped secure a win for their candidate Sarah Green, who thanked them for changing their vote.
Labour went from getting 7,000 votes in the 2019 general election to just over 600 in the by-election on June 17, and lost their deposit. This caused uproar on the left wing of the Labour Party as it was perceived that votes had drifted to the Lib Dems while Starmer should have been campaigning harder to fight for representation in the area.
In the traditional Tory seat of Old Bexley and Sidcup, which was held by the Conservatives in the recent by-election, the Lib Dems finished fourth with Labour providing the strongest challenge, coming in second with a 10% swing.
The Lib Dems believe Labour thought they had more of a chance fighting Old Bexley and Sidcup, and so directed considerable resources to the campaign.
In one sign of quiet cooperation, Lib Dem leader Ed Davey did not visit the seat. This favour appears to have been returned by Labour in North Shropshire. While deputy Labour leader Angela Rayner visited ahead of polling day, and the party fought hard to get the vote out on Thursday, leader Starmer did not campaign personally in the seat.
A senior Lib Dem source said: "I think there is a mutual recognition at leader level that tacit cooperation is beneficial if the Liberal Democrats can take Tory seats in the south that Labour can't.
"However there is no great enthusiasm for formal progressive alliance co-operation, and Labour is still innately tribal."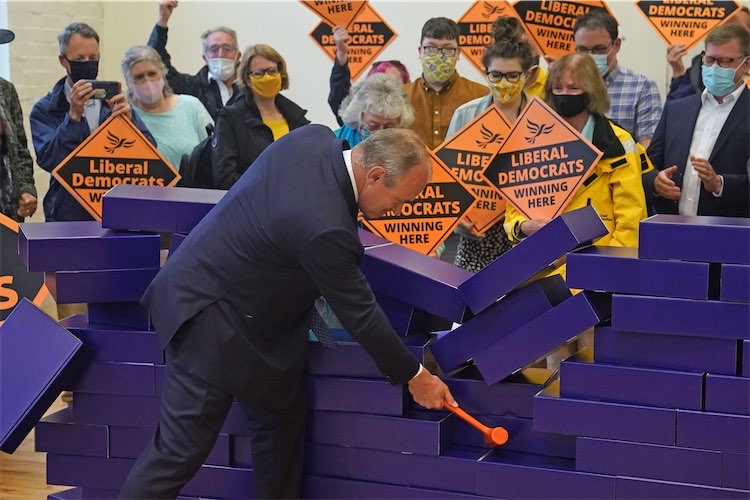 They added that the recent results have seen an extraordinary revival in tactical voting, something that had been hampered by the Coalition experience.
"Coalition undoubtedly caused a 'tactical voting unwind' reversing the 1997-2005 pattern," the senior Lib Dem source continued.
"I think Chesham and Amersham, and North Shropshire has shown we are moving beyond the Brexit divide now and the Liberal Democrats are a credible non-Tory challenger in blue wall seats."
While they noted this kind of quiet alliance may only really have an impact in the south of England, with red-wall seats more of an unknown quantity, overall the Lib Dems could do better out of it than Labour.
A senior Labour source said that North Shropshire had shown political parties are smart enough to know where best to spend their resources, while anti-Tory voters know how to cast their vote.
They said if there is a Lib Dem revival in seats where Labour "isn't in play" then ultimately it helps Keir Starmer's party get the Tories out.
However, not everyone is convinced that it is a sensible position to take.
One member said: "The last time we tried to do the tactical voting thing, we ended up losing seats like Kensington and Chelsea on the basis of spurious polling and 'tactical voting' telling people to vote for Liberal Democrat Sam Gyimah instead of the incumbent Labour MP."
PoliticsHome Newsletters
PoliticsHome provides the most comprehensive coverage of UK politics anywhere on the web, offering high quality original reporting and analysis: Subscribe