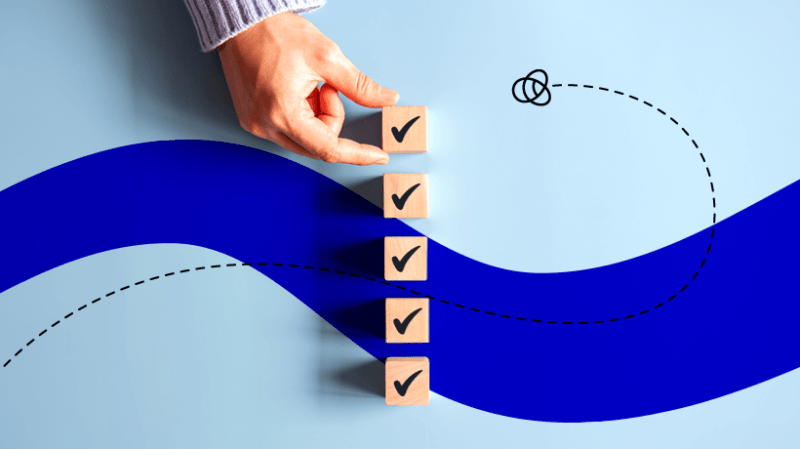 Tips To Increase Your LMS Website Conversion Rate And Time On-Site
Is your LMS good enough to get the conversions you need? First impressions count, and this is never clearer than it is on a website. Worry not though, because there are ways to amplify your LMS website conversion rates.
When you first meet someone, you can gauge their reaction to you. But you probably won't know what they really thought of you unless they tell someone else. And even then, their comments would still have to filter back to you. Websites are different. They're equipped with detailed metrics, should you choose to apply them. You can tell how long visitors stayed, what parts of the page they looked at, and where they went after that.
How can you keep them on your page longer? And which elements do they immediately look for when they click on your link and visit your LMS website?
Hold tight as I'll analyze everything in a bit.
What Makes A Top LMS Website? eLI Winners Announced!
Join this webinar session and find out the best LMS websites for 2022. Plus, you'll get tips to improve your own website and face competition effectively!
LMS Website Conversion Best Practices For Your Product Page
1. A Video Demo
The typical browsing experience invites customers to bounce all over your website. Unfortunately, this can easily lead to information overload and its awkward cousin, "analysis paralysis." You want to give your prospects comprehensive details, but you don't want to bog them down with data. Summarize your website (and by extension, your LMS) in a video tour. Storyboard it carefully. It needs to tell an engaging story that highlights the features they're seeking. The video doubles as a site tour and advertorial. It guides them on how to navigate the website while simultaneously eliminating their need to do so.
Care to learn more about what can make your LMS website conversion rate increase? Watch our webinar and find out how the Top LMS Websites in the market manage to get qualified leads.
2. Social Proof And Testimonials
Netizens are driven by reviews, even though we know many of them are disingenuous (and paid for). We can't help it though; we look for them regardless. The best kind of review is one that seems authentic, targeted, and helpful. This means our highlighted referrals must be very carefully selected. That's how you increase your LMS website conversion rate!
Focus on big, aspirational brands that are instantly recognizable. They'll build your clout. Then include some niche samples for boutique brands and "everyman" customers. Guide your referrals with tips or a template. You don't want these reviews to look generic, but you want them to be functional.
You could, for example, ask your referees to talk about their favorite features. Or you could ask them to compare against something they dislike in another LMS, ideally without naming it. You don't want a lawsuit.
Another good idea would be to start winning business awards!
Need more food for thought? Then, make sure to read my article on how to get more reviews from your LMS customers.
3. Features And Benefits
The savvy shopper comes to your LMS website with a pre-approved set of "must-haves" and "would-be-nice's." Make it easy for them to cross items off their checklist. You don't have to display all your features, but some customer research will identify their key desires. Place those commonly sought benefits front and center. These can feel generic because everybody has them. Get yours to stand out using clever design and layout.
You should also frame your USP and push it on the page. "Frame" is a key term here. Your selling point doesn't necessarily have to be unique—it just has to seem that way. For example, every learning management system should have multiplatform compatibility. But by mentioning each individual platform (Linux, Windows, iOS, Android, PC, Mac, tablet) you imply a wider scope than competing products.
There's no doubt all the above will help your LMS website conversion rate skyrocket.
4. Pricing Options
When talking about increasing your LMS website conversion rate, this is often a controversial subject.
Some developers avoid placing the price overtly on the page. The idea of "calling for a quotation" might make your LMS more exclusive. Remember though, surfing is often the first step in window shopping.
It is how procurement teams whittle down their wish list. They're broadly identifying prospects that they'll later drill down for detailed follow-up. If you make them work too hard to gauge your suitability, they'll move on to something else.
Indicate a "limited time offer" to draw them in. Creating a sense of urgency could secure your position on their shortlist. You can also briefly outline your pricing plans but encourage them to contact you for more info or for a personalized quote.
For additional strategies to expand your contact database, feel free to check our B2B lead generation section.
5. Call To Action
You need to sum up your USPs, benefits, and competitive edge with a succinct call to action. Preferably one that gives prospects an offer they can't refuse.
Make it quick, catchy, and custom-tailored to hot prospects. Visitors expect a call to action that tells them exactly what they need to know to sign up or learn more about your product.
You should also make it pop off the page with bold font, frames, or other visually appealing design elements. Remember, avoid common LMS marketing gimmicks. Prospects don't want to feel like they're being pushed into a sale.
For more info, please take a look at the following articles:
LMS Website Conversion Rate Optimization: A Beginner's Guide For eLearning Companies
Landing Page Optimization Best Practices: Tips And Tools To Make It Work
6. Demo Or Free Trial Sign-Up
Give prospects ample opportunity to sign up for an LMS free trial or demo so they can test-drive your product.
They expect to be able to experience all the features and benefits firsthand. And a free trial gives them the chance to see if it's worth the investment. Be clear about what the demo/trial entails, as well as what's involved in the sign-up process.
For example, they must provide their credit card details and cancel before time runs out. You don't want to breed any ill will when the trial expires and they receive an unexpected surprise on their credit card bill.
Do You Want To Generate More Leads For Your LMS?
After evaluating hundreds of LMSs, we share valuable tips on how to convert visitors into leads, and nurture them into faithful consumers.
Key Takeaways
LMS websites are built to draw eyeballs, so when you're launching your LMS software, build a good "welcome mat." In advertorials and backlinks, don't use the generic home page. Direct them to a promotional landing page instead, optimizing it for conversion.
Start with a video demo that summarizes the whole site. This way they don't need to navigate away and get lost in the minutiae of your site. Prominently display testimonials, reviews, and awards, especially by big names and easily recognizable customers.
Summarize the tools and services available in your LMS, ideally using direct statements in bullet form. Mention prices clearly, preferably with a free discount and introductory discount. These tips will pull your customers right in, making them more likely to "Buy now!"
Looking for ways to draw in high-intent buyers without breaking the bank? You can now launch your very own LMS PPC campaign to target your audience and take control of your marketing spending. Plus, you'll also be featured in our exclusive LMS online directory.