4 min read
Sajid Javid has said getting a vaccine should be a "positive choice" as he rejected suggestions taking Covid jabs could become mandatory.
The Health Secretary ruled out a mandatory jabs programme after Austria introduced a scheme making Covid vaccines compulsory to help tackle a rising surge of new infections.
A fourth wave of Covid infections has spread across the continent forcing Germany, Austria and Slovakia to reintroduce some lockdown restrictions, with new measures targeted mainly at those who have not received their jabs.
But speaking to the BBC's Andrew Marr, Javid said the UK was "fortunate" to have low levels of vaccine hesitancy and rejected suggestions the UK could introduce a mandatory scheme.
"It is up to Austria and other countries to decide what they want to do, but we are fortunate in this country, that although we have vaccine hesitancy, it is a lot lower than what we are seeing in other parts of Europe," he said.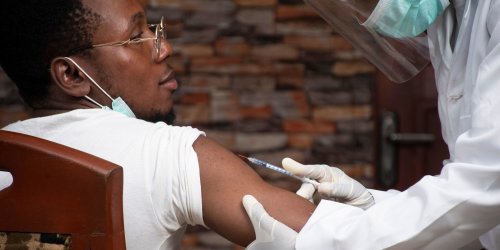 "I think at a practical level taking a vaccine should be a positive choice. It should be sometihng that if people are a bit reluctant then we should work with them and encourage them."
England has already brought in rules for mandatory jabs for those working in health and social care, and from April, all frontline NHS staff will also need to be vaccinated, but Javid said "in terms of requiring mandatory vaccines for the general population I don't think that is something we would ever look at".
The Health Secretary has rejected suggestions the UK could follow other European countries in reintroducing Covid restrictions during winter but said the government continued to be "cautious".
He insisted he was not being "complacent in any way" when it came to the pandemic, but believed the UK's booster programme could prevent the need for further winter lockdowns.
"As we all look forward to Christmas, it is very sad to see cases surging in certain parts of Europe," Javid told Sky News.
"We have always known this virus loves the winter, it likes the cold, darker days that winter brings and we need to make sure we are doing everything we can to protect ourselves against that."
"What has made a real difference here in the UK is our booster programme, almost 15 million booster jabs given already, covering some quarter of the population over the age of 12, almost 400,000 a day across the UK. That is making a difference, and we know that."
Javid said the government would keep its "contingency measures" in place, including reintroducing some lockdown restrictions, but added the UK was still "firmly" in Plan A.
"I think has been the right path," he said.
"But we can't be complacent. The flu jabs are hugely important part of our winter plan and we are seeing record numbers of people coming forward for those as well.
"It is the biggest winter flu vaccination programme this country has seen and that is just as important this winter as Covid booster shots."
But Chris Hopson, chief executive of NHS Providers, said the continued impact of the pandemic had put the health service under an "unprecedented degree of pressure" leading to record waiting lists.
"Right the way across the NHS – be it in mental health services, be it in hospitals – the NHS is under an unprecedented degree of pressure for this time of year and that is before the traditional winter peak," he said.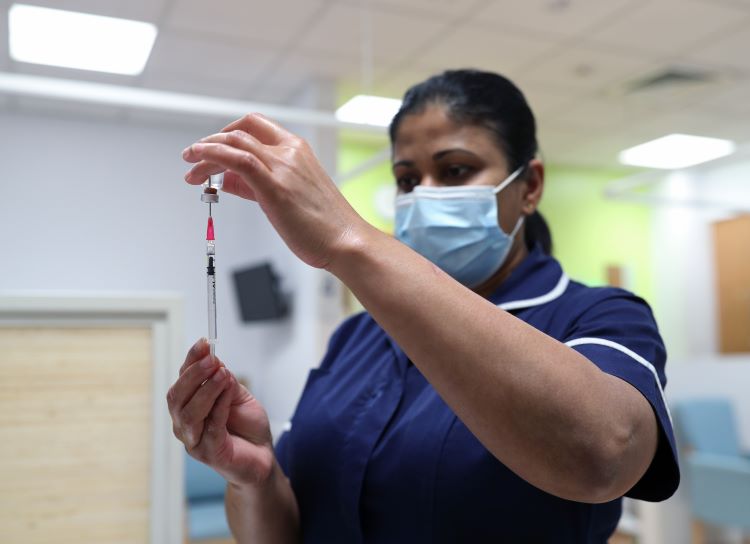 "We know that the NHS tends to feel the most pressure in early to mid-January so there is a high degree of concern."
He said the extent to which waiting lists for elective procedures in the NHS could grow was a "guessing game" as the backlog continued to rise.
"We simply don't know how many people who didn't come forward during the pandemic, will actually come forward, and therefore we are in a bit of a guessing game about exactly how many," he said.
"NHS staff and NHS leaders are working incredibly hard at the moment to create that plan to ensure that we can get through that backlog as quickly as possible."
Almost 6 million people are currently on NHS waiting lists, with Javid admitting the figure "is going to go up before it comes down", because people "did what was asked of them" during the pandemic by staying away from hospitals.
He added: "I want them to come forward, I want them to come back to the NHS, I want them to know it is open to them. If you take that along with normal demand then of course that is huge pressure."
PoliticsHome Newsletters
PoliticsHome provides the most comprehensive coverage of UK politics anywhere on the web, offering high quality original reporting and analysis: Subscribe